Beautiful Poster Shows How We Got to the Cameras We Use Today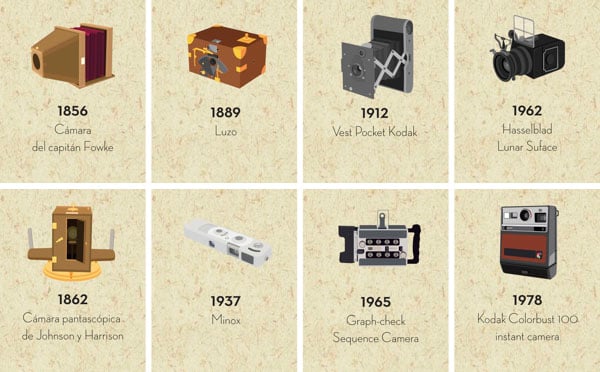 If you've ever wanted a visual history of photographic cameras, this poster by Retrofuturismo-Kitsch, should suit your needs. Taking a look as far back as basic camera obscuras and all the way up to the Sony Mavica, this graphic pulls out some of the most iconic – and unusual – cameras to ever hit the market.
The full infographic can be seen below, but to get a complete view of it, in its full-sized glory, you can head on over to Visual.ly. It's available for download at it's original resolution, so you could get upwards of a 20"x28" print out of it, at 300ppi, from my rough estimate. Go check it out, give it a download, and get this bad boy – or girl, I'm not an infographic anatomist – hung up on your wall.