Cardboard Cities: Incredibly Detailed City Scenes Made of Cardboard
Just look at the above photo. It looks like an extremely well-lit photo of an abandoned wasteland in the middle of some old town, doesn't it? Well, while that might be what it's depicting, that isn't what it is. It's cardboard. All of it.
Titled Cardboard Cities, this collaboration between set-designer Luke Aan de Wiel and photographer Andy Rudak is sure to make some jaws hit the floor.
With each scene meant to replicate the look and feel of cities across the globe, the duo manage to do just that, capturing even the smallest of details. From a rundown farmhouse to a dimly lit side-street in Paris, these ornate creations turn a resource we very rarely associate with 'art' into wonderful creations: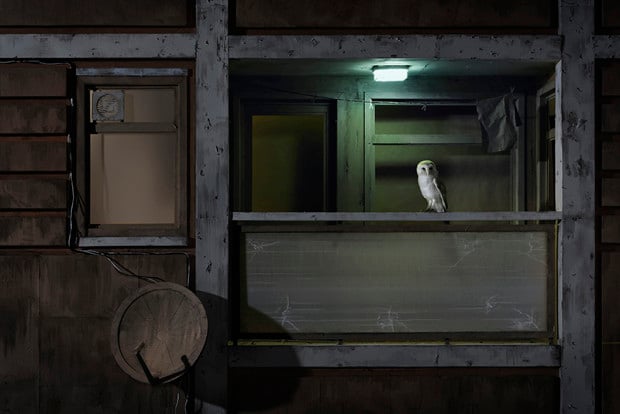 It's a bit humbling to look at these, knowing full well the amount of time that went into crafting these scenes and capturing them just right in order to make them seem as realistic as they do. Kudos to Andy and Luke on the gorgeous creations. Hopefully there will be more to see in the future.
For now, if you'd like to see more of Rudak or de Weil's work, head over to their website by following the corresponding links.
(via Lost at E Minor)
---
Image credits: Photographs taken by Andy Rudak used with permission.