Steve McCurry Reveals Iconic 'Afghan Girl' Portrait Was Almost Passed Over by Editor
Update on 12/16/21: This video embed has been removed by its owner. You can still watch it here.
It might be hard to believe in retrospect, but it turns out that Steve McCurry's most famous photograph, the iconic 'Afghan Girl,' was almost passed over for the cover of National Geographic in 1985.

McCurry revealed this and other tidbits about the photograph when he sat down with
the TODAY show
recently. He chose now to "tell-all," so to speak, because he has just released a new book
Untold: The Stories Behind the Photographs
in which he reveals behind-the-scenes details about all of his amazing photographs.
But back to the Afghan Girl: according to McCurry, the photo editor at National Geographic at the time chose to cut the iconic photo in favor of one of the other shots McCurry got of refugee Sharbat Gula in which she was covering her face: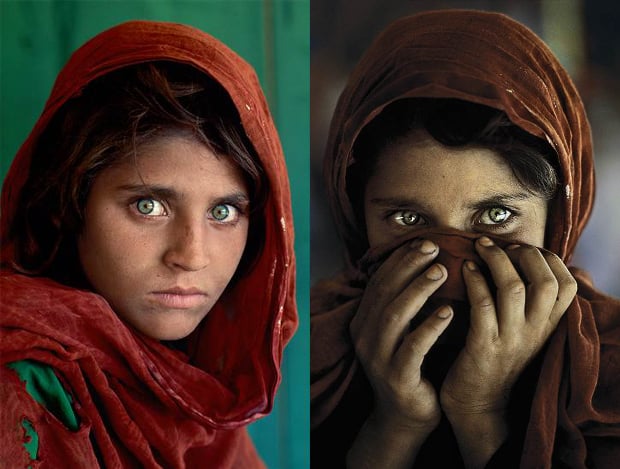 When you compare the two, you can see that both have merit, but the magazine editor ultimately vetoed the photo editor's call at the last minute, choosing to run the photo we all know instead. "We came within an inch of [the photo] being on the cutting room floor," explains McCurry. "Instead," fills in TODAY's Jamie Gangel, "it became one of the most famous photos in history."
If you've never heard the story behind the photo — and, 17 years later, McCurry's quest to find the girl whose eyes had changed the world but whose name he never got in the brief seconds they spent near one another — be sure to watch the short video at the top and check out our previous coverage here.
---
Image credits: Photographs by Steve McCurry