Humor: What if Disney Princesses Shared Photos on Instagram?
I admit that I am an Instagram Junkie. To paraphrase that classic SNL line: "I got a fever and the only prescription is MORE INSTAGRAM." It's not that I really enjoy sharing images of my dog and what I had for dinner, it's more that I love looking at the uploads of those I follow. Following celebrities is a lot of fun, as you get to see a glimpse inside their world. What are they thinking? Where are they going? What are they doing?
BforBel.com knows this and took it a step further…all the way to Disney.

Yes, if you ever wanted to know what a Disney Princess Instagram account would look like, this is it.
Warning: those afraid of heights might not want to follow Rapunzel.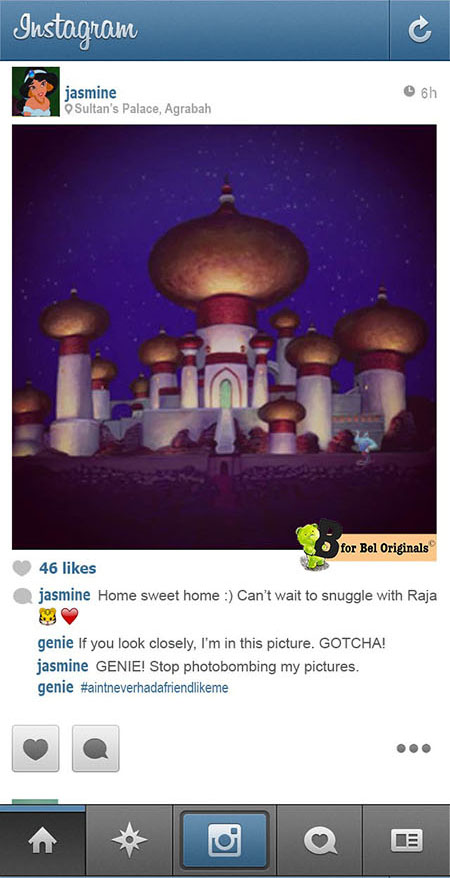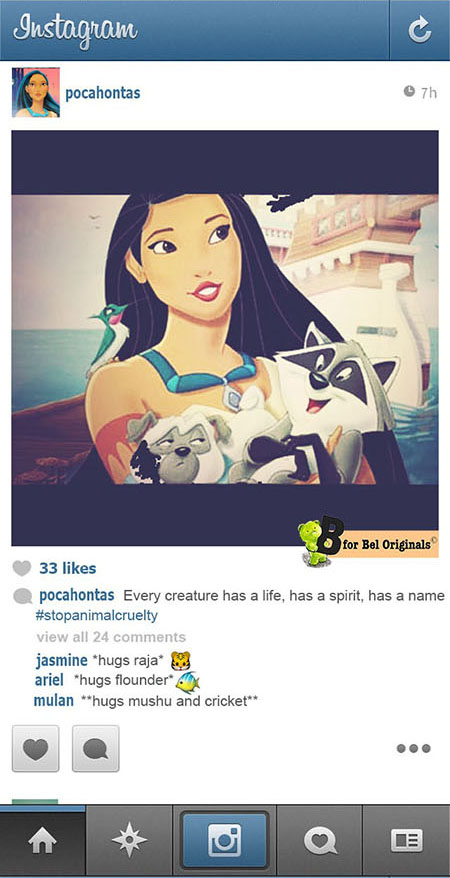 You can find the original collection over on BforBel.
---
Image credits: Parody illustrations based on Disney films created by BforBell and used with permission