Undoctored Abstract Aerial Photos of the World's Largest Beta Carotene Farm
Australian engineer turned photographer Steve Back has been working for several years to put together the completely un-edited images you see here. Although they may seem like abstract art you might find on a museum wall, they're actually aerial photos of Kalbarri, Western Australia's Hutt Lagoon, the world's largest Beta Carotene farm.
The bright red Beta Carotene is produced by naturally occurring algae in the water, and it's this compound (often used as food coloring) that gives the water its stunning pink and red hues. Speaking with Feature Shoot, Back explains:
From the ground, the pink coloring is not so evident and a bit unimpressive, yet from the air, it looks fantastic. These are natural landscapes but the coloring is out of this world. And at first sight it is not easy to tell whether they are close up or far away.
The photos were taken on assignment for a big Perth hotel, and none of them have been manipulated for color in the slightest, according to Back: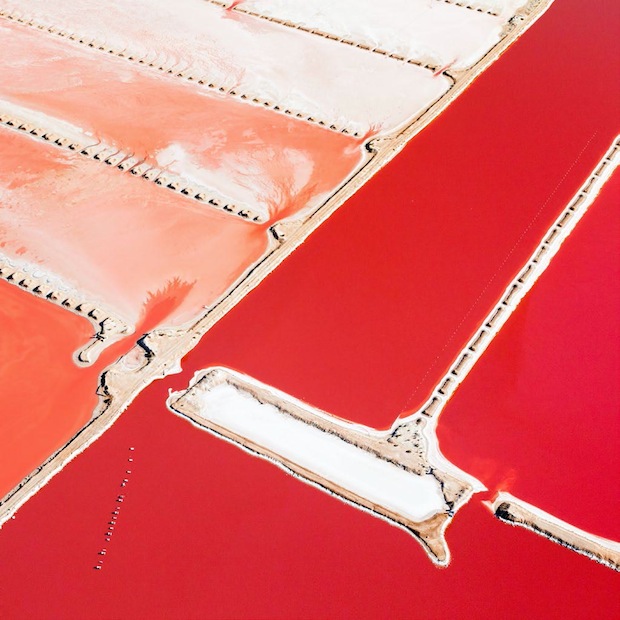 To see more of Back's commercial work or purchase prints of these abstract aerial landscapes, head over to his website by clicking here.
(via Feature Shoot)
---
Image credits: Photographs by Steve Back and used with permission.