Photographer Turns Dapper 83-Year-Old Into a One-Man Fashion Photo Blog
Zoe Spawton earns a living working as a waitress in Berlin. While setting up the restaurant's sidewalk furniture at 9am, the 29-year-old Australian photographer regularly encounters Ali, an 83-year-old man who always seems to dress fashionably and obviously takes great pride in his appearance.
After a few weeks of befriending Ali, Spawton began to document the man's outfits through portraits reminiscent of The Sartorialist. Soon, these portraits became a full blown project titled What Ali Wore.

It's a fashion photo blog with Ali as its sole subject. The site's tagline: "This is Ali. He walks past my work every morning wearing great clothes."
The collection of photos isn't an expansive one — there are just over 30 at the moment — and Spawton didn't have an answer for us when we asked her how long she thinks the project can continue (something that's probably limited by how many outfits Ali can assemble).
However, the website went viral this past week after the photographs were shared through Reddit. Commenters remarked on how smartly Ali dressed, the personality captured by the portraits, and his "gangsta lean."
Spawton has since been busy responding to interview requests from media organizations all over the world that are interested in learning more about the photos and about Ali.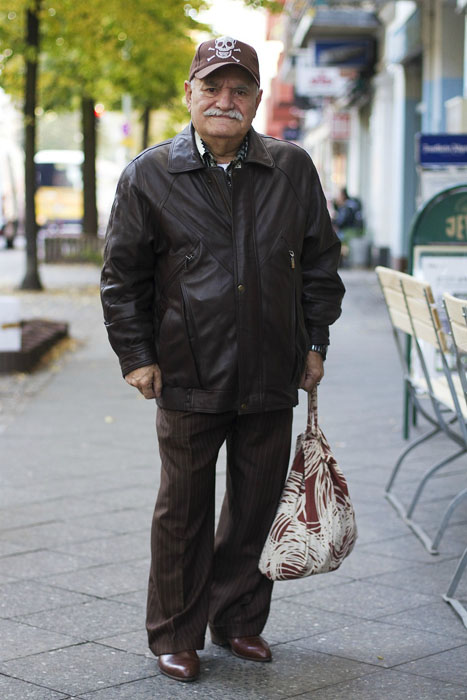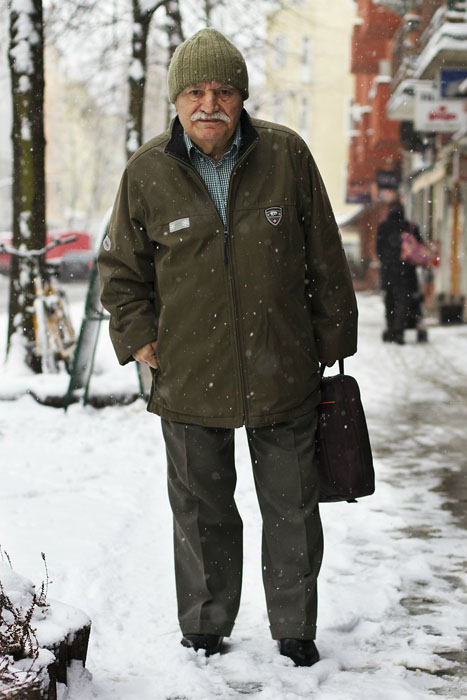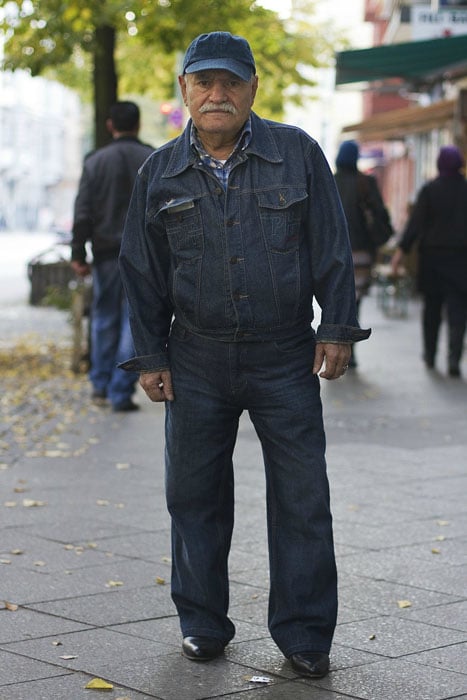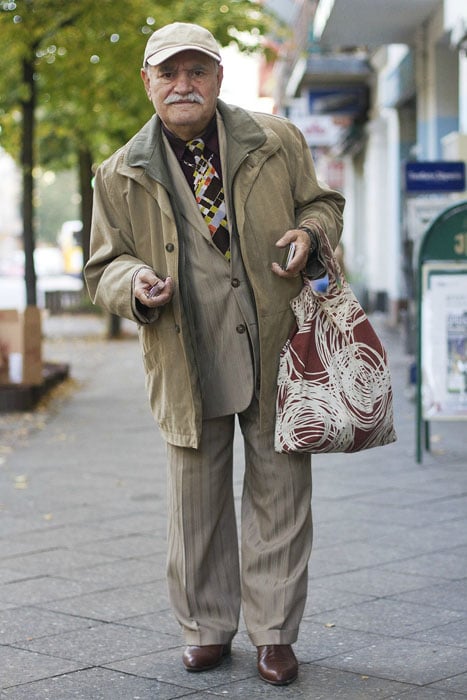 On the technical side, the photographs are simple and consistent: they were all shot using a Canon 7D and a 50mm lens.
As the project progressed, Spawton learned more and more about Ali's life and background. He's a retired doctor who now works six days a week at a nearby tailoring shop — sometimes fashioning his own clothes. Originally from Turkey, Ali has now lived in Berlin for over 44 years. Oh, and he also has 18 children.
You can see more of Spawton's portraits of Ali — and follow along with the project — over on the project's website.
What Ali Wore by Zoe Spawton (via DPReview and CNN)
---
Image credits: Photographs by Zoe Spawton and used with permission