Clever Typeface Created from Pieces of a Deconstructed Camera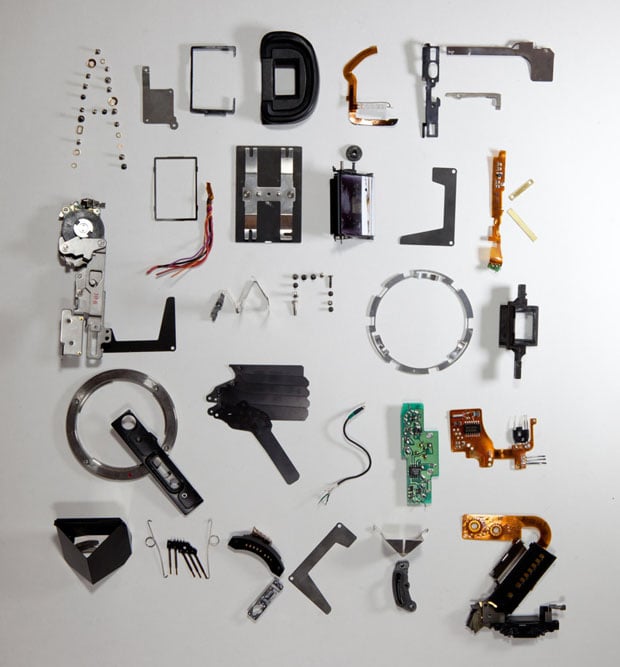 We've shown a number of photos of disassembled cameras in the past, but 19-year-old London-based graphic design student Stefan Abrahams went a step further with his camera deconstruction project. Instead of simply arranging the individual components neatly, Abrahams decided to turn the pieces into a typeface.

Tiny screws and washers form the 'A'. The viewfinder eyepiece is itself the 'D'. The shutter curtain is arranged as the 'R'. Major kudos to anyone who can identify the SLR camera that was taken apart to create these letters.
(via Lomography via DesignTAXI)
---
Image credit: Photograph by Stefan Abrahams