Clever Fashion Photographs in the Style of Picasso Paintings
Madrid, Spain-based photographer Eugenio Recuenco shot a series of fashion photographs that pay homage to Pablo Picasso's paintings.

The models are dressed similarly to the outfits seen in the cubist works, and the photographs are further post-processed and composited to look surreal. Random lines drawn on the face and fake eyeballs complete the look for some of the imitations.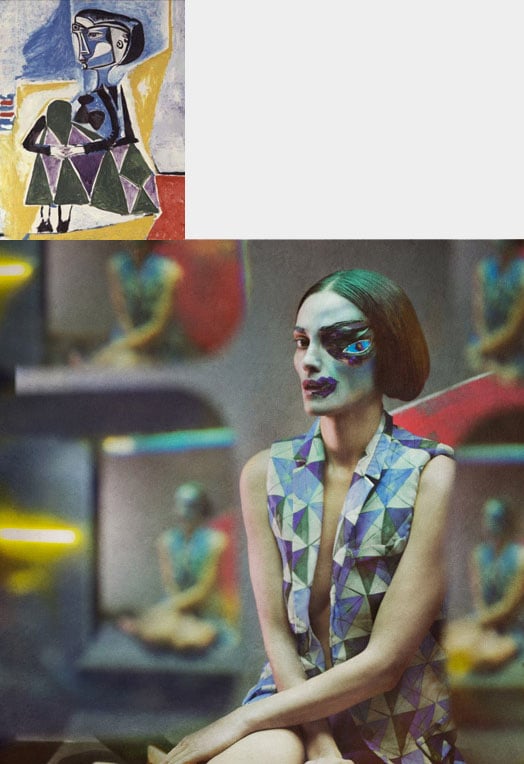 You can find more of Recuenco's work over on his website.
(via Feature Shoot)
---
Image credit: Photographs by Eugenio Recuenco and used with permission