320-Gigapixel London Panorama Breaks Record for Largest Panoramic Photo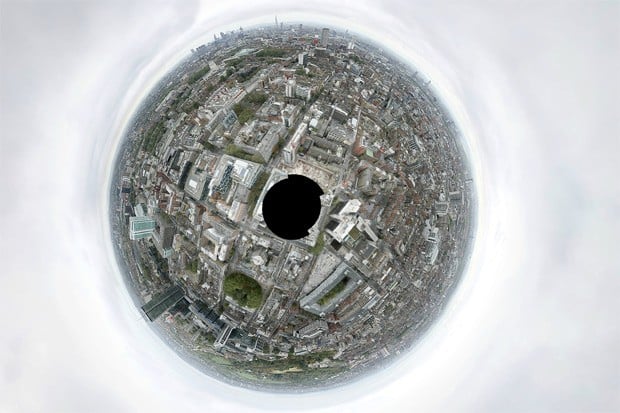 The BT Tower panorama, created by stitching together 48,640 images taken with 7 Canon EOS 7Ds, has officially broken the record for the world's largest panoramic photo. It was taken from atop the BT Tower in London, and you can see a tiny version of it at the top, but the real thing offers a massive, browsable 360-degree view of London in extreme detail.
Each of the 7Ds was equipped with an EF 400mm f/2.8L IS II USM lens and Extender EF 2x III teleconverter provided by Canon, and then attached to a Rodeon VR Head ST robotic panorama head before being put to the task. And because this is the first time an image of this size was attempted, it took three weeks and the abilities of a powerful Celsius R920 workstation to actually stitch everything together.
Of course, lenses, robotic heads and post-production time don't really give any perspective on the sheer size of this thing, so the BT Tower folks were kind enough to include some dimensions and a comparison: If you were to print the panorama at normal photographic resolution, it would come out at 322ft across by 79ft tall, or about the size of Buckingham Palace.
You can browse the entire 360-degree panorama here, and keep an eye out if you do, because the BT Tower crew have hidden mascot "Buzby" somewhere in there for those of you who have several days and your sanity to kill.
(via Engadget)