CamCuff is Half Fashion Accessory For You, Half Safety Strap for Your Camera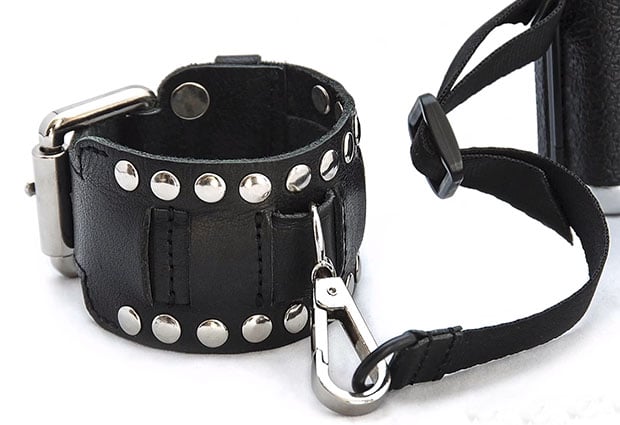 We're not sure how many punk rock fans moonlight as photographers (or the other way around), but those who do may find the new CamCuff a tempting camera accessory. It's a fashion accessory wrist cuff that doubles as a camera strap for those of you who aren't big on the neck variety.


If this seems to be targeted towards a rather small market, you might be surprised. Many photogs out there prefer wrapping their neck straps around their wrists instead. The CamCuff is designed for those people, offering an "easier, more attractive, and far more secure" way of keeping your camera from falling out of your hands. Although there are certainly alternatives out there, they're generally not designed to be used without your camera on the other end.
The CamCuff offers a simple, stylish and well-built solution to the problem. Put the nylon-reinforced leather strap on your wrist and use it as an alternative to a neck strap when you're off taking pictures. When you've decided to call it a day, unstrap the camera and use the wrist cuff as part of your outfit.
Even if the fashion side of it doesn't necessarily appeal to you, creator David Malbin has made sure the functionality is there. It's made of high quality, nylon-mesh-reinfoced leather, can hold 15kg (33lbs) for hours without giving, and has been tested by dropping kettlebells that outweigh even the heaviest cameras.
If you happen to like the leather studded design, or maybe just want to ditch the factory neck strap, head over to the product's Kickstarter page to learn more and preorder one for $45+.
CamCuff [Kickstarter via The Phoblographer]