'GIF' Named Word of the Year by Oxford American Dictionary
GIF images may not be as suitable as formats such as JPG and PNG for displaying photographs online, but the format can now boast of one thing its rivals can't: Word of the Year honors. The Oxford American Dictionary announced today that 'GIF' has been selected as its Word of the Year 2012.

Katherine Martin, head of the U.S. dictionaries program at Oxford, states,
The GIF, a compressed file format for images that can be used to create simple, looping animations, turned 25 this year, but like so many other relics of the 80s, it has never been trendier. GIF celebrated a lexical milestone in 2012, gaining traction as a verb, not just a noun. The GIF has evolved from a medium for pop-cultural memes into a tool with serious applications including research and journalism, and its lexical identity is transforming to keep pace.
The Graphics Interchange Format (GIF) was first unveiled by CompuServe back in 1987. It became the standard format for 8-bit web images in the 20th Century, but its 256 color limit made it less suitable for photographs as digital imaging exploded onto the scene.
In recent years, GIF has been making a comeback as a way to display short clips as animated images. In addition to being used in countless online memes, it has also been used over the past year to create cinemagraphs, or still photos with a dash of movement: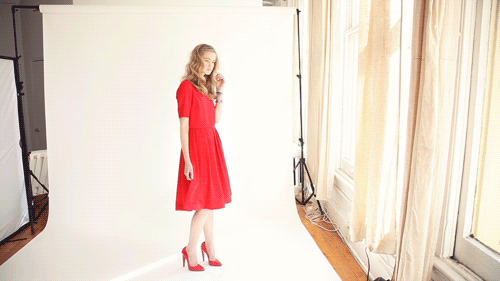 Back in March, we shared a short video by PBS on the history of the animated GIF:
The runner-up word this year was "YOLO," which stands for "You Only Live Once" (some say it's "carpe diem for stupid people").
(via Oxford Dictionaries via Laughing Squid)