Win a Versatile Tamron 18-270mm Lens Worth $649!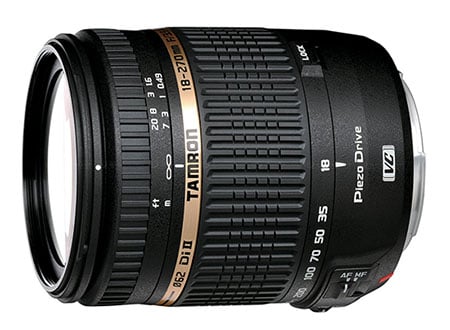 If you've been anxiously waiting for a gear giveaway — it's been some time since our last one — today's your lucky day! We're giving away an uber-versatile Tamron 18-270MM f/3.5-6.3 worth $649 and available in Canon, Nikon, and Sony mounts.

Unlike our previous Twitter-centric giveaways, this one will be done through Facebook. Here's how to enter:
#1: Make Sure You're a Fan
This giveaway is open to fans of our Facebook page. If you aren't one, simply click "Like" below:
#2: Enter the Giveaway
Visit the contest page on Facebook or use the form below (reload this page if you had to do Step #1). We're asking that you enter your email address so that we can contact you if you win. The email won't be used for any other purpose:
#3 (Optional): Share for More Entries!
Once you enter the contest, you'll be given a special link to it. Every time someone enters the contest through your special link, you'll be given another entry and a better chance to win the lens!
---
This contest will end on July 30th, 2012, and a winner will be selected randomly from all the entries. The giveaway is open to readers outside the US as well, but you will be asked to pay for shipping costs if you win.
Good luck, and may the odds be ever in your favor!
---
A big thanks to Tamron for providing the prize for this giveaway!