Beauty in the Broken: Photographs of Destroyed Apple Projects
Now here's a divisive photo series that will draw both anger and cheers: graphic designer (and former Apple employee) Michael Tompert teamed up with photographer Paul Fairchild for a project titled 12LVE that consists of photographs showing annihilated Apple products. Here's the description:
12LVE […] provides society a mirror, forcing us to question our infatuation with mere objects. By annihilating the adored, pulverizing the precious, and obliterating the beloved, 12LVE reminds us that although these objects have become quasi-religious icons, we will soon discard and replace them with the new crop—sleeker, faster, shinier.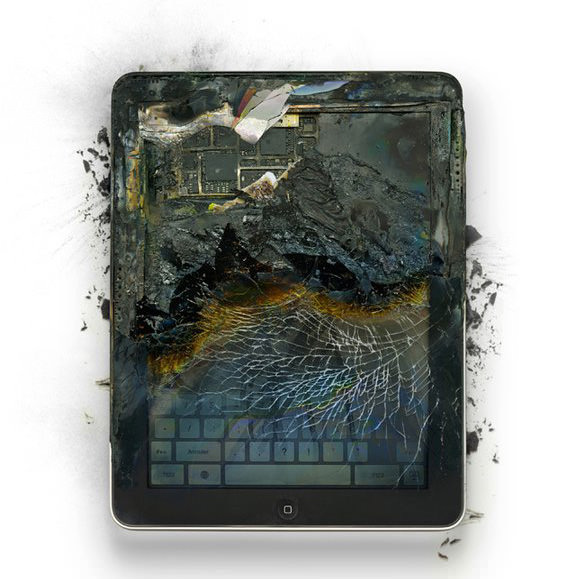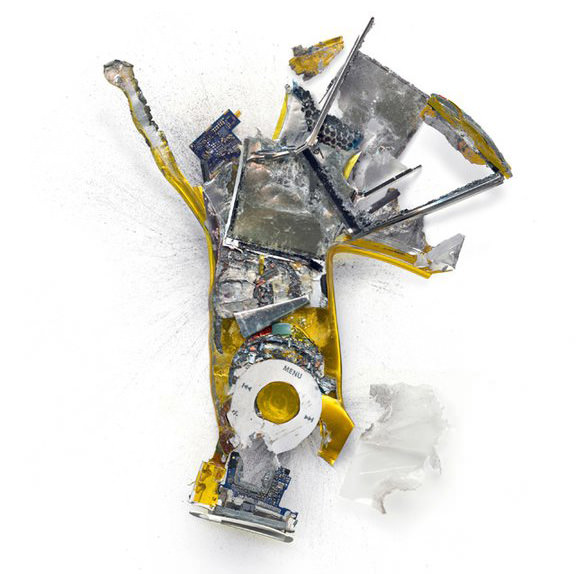 12LVE (via Flavorwire)
---
Image credits: Photographs by Michael Tompert and Paul Fairchild and used with permission