Everyday South Africans and Their Bikes
Nic Grobler and Stan Engelbrecht have a great photography project in which they examine the bicycling culture in South Africa.
[…] we are not photographing people who ride purely for exercise or recreation, but instead we are focussing on those who use bicycles as an integral tool in their day-to-day existence. We've noticed that in South Africa, especially in the major centers, very few people use bicycles as mode of transport. This is very strange since we have no proper public transport infrastructure, and that which does exist is expensive and unsafe.
The duo raised $15,000 through social funding website Kickstarter in 55 days, and traveled around South Africa meeting and photographing the cyclists they met. They're currently working on raising an additional $7,500 to have 3,000 copies of their Bicycle Portraits book published.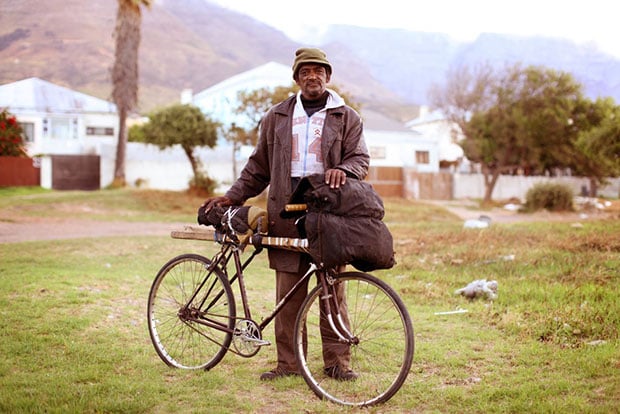 To contribute towards the project and to pre-order a copy of the book, pledge $50 towards the project on Kickstarter.
To see a lot more bicycle portraits and to read the stories that accompany them, head over to the Bicycle Portraits website.
---
Image credits: Photographs by Nic Grobler and Stan Engelbrecht and used with permission