Neil Gaiman is an author, a writer whose work you have probably read at some point or another, but the advice he offers in this 20-minute commencement address is as applicable to photographers as it is to any other creative who is embarking on (or currently in the middle of living) a life whose goal might be best summed up by the phrase 'make good art.'
This is a must-watch, and there is no way around saying that. Typically, when we cover an inspirational video, we try to summarize the best points… maybe even throw in one of our favorite quotes for those who aren't going to have time to sit and watch it.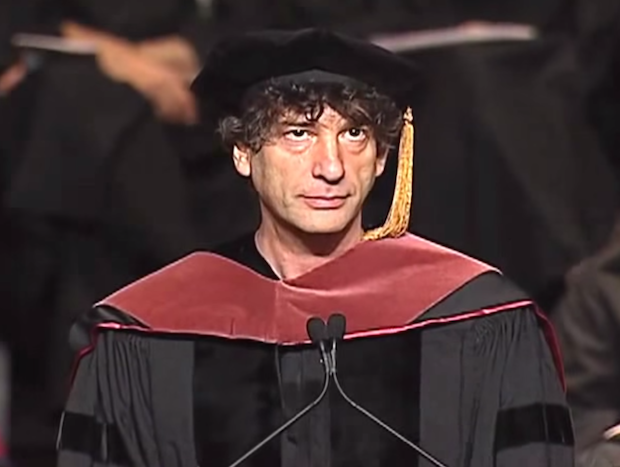 That particular approach feels utterly impossible in this case. There are too many powerful quotes and too many bits of indispensable wisdom, all of them delivered in a package that is somehow realistic and optimistic all at the same time.
He tells you how to get work and how to keep getting work, discusses the problems of failure and the problems of success, and ends by offering "the most important piece of advice" he ever got — advice he himself failed to heed.
If you can carve out the time right now, watch the video right away; if you can't watch it now, bookmark it. Whatever you do, don't skip it.
(via DIY Photography)