OceanGate CEO Told Videographer to Sleep on the Titan Sub After the Battery Died
A resurfaced interview with a videographer who dove to the bottom of the ocean onboard the ill-fated Titan sub says that the OceanGate CEO suggested the crew sleep inside the submersible after the battery went "kaput."
Camera operator Jaden Pan from Los Angeles told the BBC last year about the tense episode that took place in 2021 when he was on his way to film the Titanic shipwreck with a crew that included Stockton Rush, the co-founder of OceanGate.
"We took the dive and dove for about two hours and maybe 15 minutes or so," Pan tells The Travel Show.
"I heard we got within two football fields of the Titanic and then suddenly Stockton says 'Oh, we've got to turn around.'
"At first I thought he was joking because we were over two hours into our expedition and so close to the bottom but then he explained that one of the batteries went kaput and we were having trouble using the electronic drops for the weights so it would be hard for us to get back up to the surface."
Pan says at that point. the "stakes were quite high" and wanted to know what Rush's plan was to get them out of danger.
"We had discussed actually staying, sleeping at the bottom of the ocean in the submersible," he says.
"We had special weights on the submersible that will dissolve after 24 hours so they will just drop off and then we would be able to get back to the surface."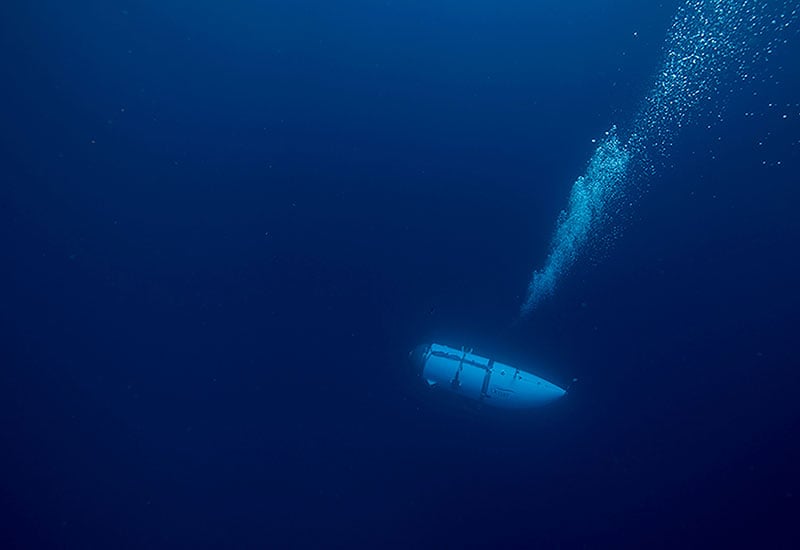 A clip shows Rush inside Titan elaborating on the plan saying that eventually the sub will "drift down" and "hit the bottom."
"I was all about sleeping in the submersible, I think me and someone else were but the other half of the crew were not as happy about that," says Pan.
Luckily for Pan and the crew, Stockton managed to gently use a hydraulic pump that slowly released the weights.
Pan wasn't the first cameraman who nearly had a disastrous mishap near the Titanic shipwreck, Norweigan photographer Per-Inge Schei also ran out of power at the bottom of the Atlantic Ocean waiting a nervous hour until his sub kicked back into life.
Concerns Over OceanGate Operation
Rush was one of five people who lost their lives after the Titan sub imploded on June 18. In the aftermath of the incident, numerous warning signs about Rush's operation were apparently ignored by the self-professed innovator including dozens of experts who warned that the company's "experimental" approaches could end in catastrophe.