Planning and Managing a Photography Trip to India
I traveled to India for a month in January 2020 to extend my global The People street-studio series to south Asia. India is one of the great, image-rich travel photography destinations, and it appears to be on many photographers' travel photography wishlist. So, I thought I'd share how I planned and managed the trip.

The primary goal of my trip was to further my objective of photographing people against a portable white background across all seven continents.
To be frank, there are many photographers that have done similar white-background work — from Richard Avedon's in his In The American West to a multi-year series on New Yorkers that has run in New York Magazine. This style isolates people. It strips out the information density of the environment and focuses on the person, their gestures, and clothing. In my mind, as my series extends across locations, it starts to edge into visual anthropology or ethnographic photography.
I have already shot in Shanghai, Mexico (where I live), Selma, Alabama, and Venice Beach in L.A. As you might imagine, my travel has been a bit shut down since COVID hit.
Photographing in India required quite a bit of planning. This was my system.
Where To?
I selected my destinations based on India's January weather. I flew in and out of New Delhi. I chose to photograph in Rajasthan's lake city Udaipur and the very busy Jaipur for their handsome people as well as the city of Varanasi for its richness of Hindu culture.
Varanasi and its location on the Ganges, to put it mildly, is mind-blowing. I spent hours exploring the ghats – the stairs leading down to the river. I must admit that these locations are standard and well-covered photographic destinations. But, like Sinatra, I did it my way.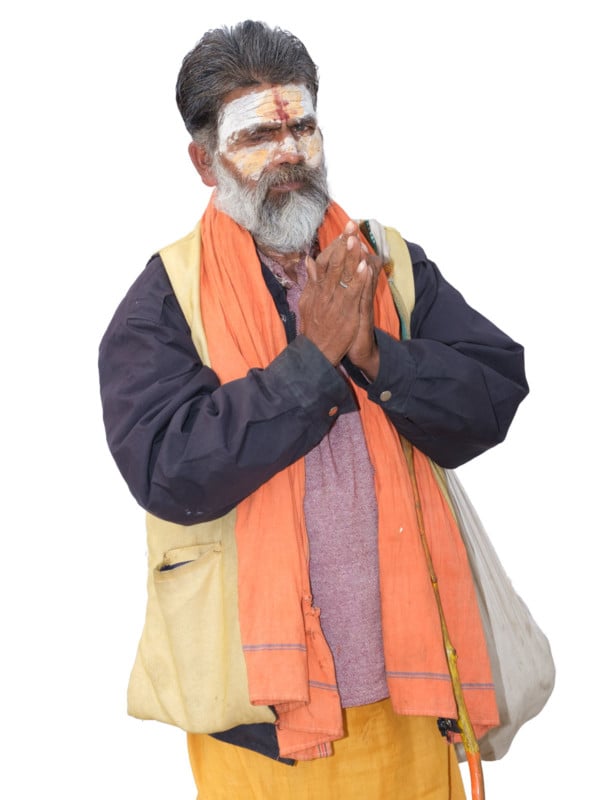 Before you make your decisions, find your inspiration. I studied the work of Raghu Rai; the incredible dexterity of the multi-talented Dayanita Singh; and the USA's Steve McCurry, and Mary Ellen Mark before I hit the tarmac.
India is vast and complex, and I think that I will have to go back during a different season someday just to add some texture to the locations and people. I am thinking of heading to Dharamsala (where the Dalai Lama lives) in the north or the eastern city of Kolkata for its complex society and history.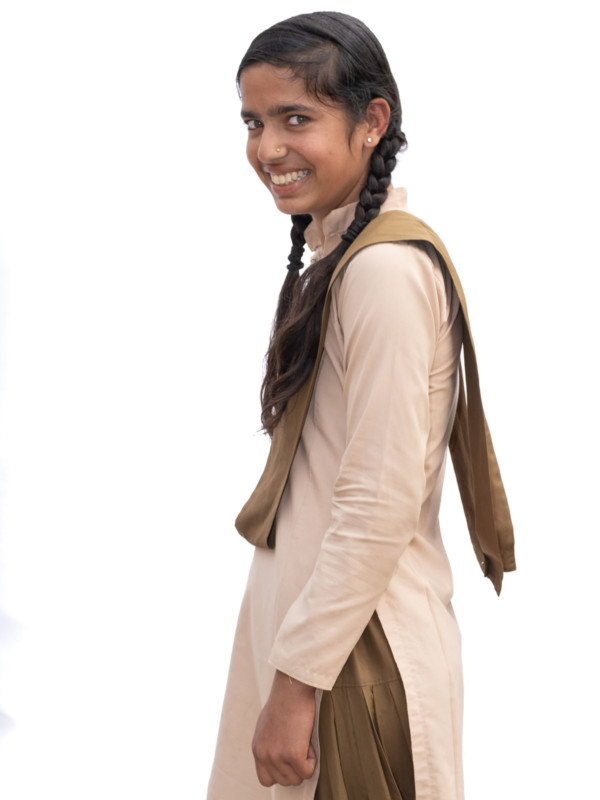 How To?
One of the first things you will need to do is to get an Indian Visa. Plan ahead. Here is what The Government of India says:
All foreign nationals entering India are required to possess a valid international travel document in the form of a national passport with a valid visa from an Indian Mission/Post or eVisa from Bureau of Immigration, Ministry of Home Affairs.
This was not a difficult process, but your passport will need at least two blank pages and six months of validity. Give yourself time and note how long your type of visa lasts. My visa was for thirty days. Obviously, we will all have to wait until India resumes travel into the country.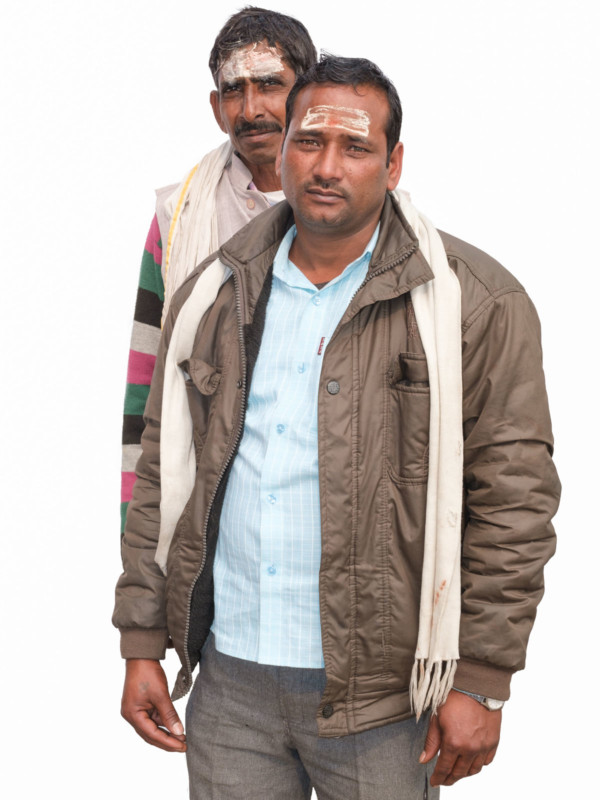 One of my first trip planning decisions was how to find fixers, guides, and assistants as my work required two assistants and Hindi translators. I found Rajasthan's guide service TGS Jaipur through positive Trip Advisor reviews. These folks were so professional that I established a friendship with the owner Nikhil even before the trip and wound up being invited by him to be a guest at his friend's huge Jaipur wedding and later in the trip for a couple of dinners out. I found two young assistants in Varanasi via an online search. They were photography students, so our time together added to the experience.
My pre-trip planning included producing two hundred orange rubber wrist bands with my photography website URL in both English and Hind. I handed these out as warm-ups and as a gesture of friendship (kids loved them.) Plus, I brought The People India project tee-shirts for my assistants as thank you gifts. I also had copies of my Mexico and Selma photo newspaper zines to show subjects that my series is very serious. I print these low-cost newspaper zines to give back to the communities I shoot in — the zines communicate my professionalism as I move forward into new locations.
Frankly, any photographer unfurling a large portable white background on a city or small-town street looks rather serious.
My Gear
I like to shoot and travel light and used a Tenba Shootout 16L DSLR backpack for all my camera equipment. This bag included copies of all my travel documents and rarely left my side when I traveled (I stayed at nicer hotels so did not worry about leaving equipment in my room).
I worked with two black Fujifilm XT-3 bodies, one prime Fujinon 50mm f/2 lens, three Godox TT685 camera-mounted strobes and all the batteries and chargers I'd need. I was in some off-the-beaten paths and knew that there was no way I'd be able to replace any equipment during the trip. I also brought the lightweight Fujifilm X100F as a walk-around camera. In case of a technical emergency, I packed a small flashlight and a Gerber Crucial multi-tool. Ok, I also carried some extra TP for any 'human' emergencies.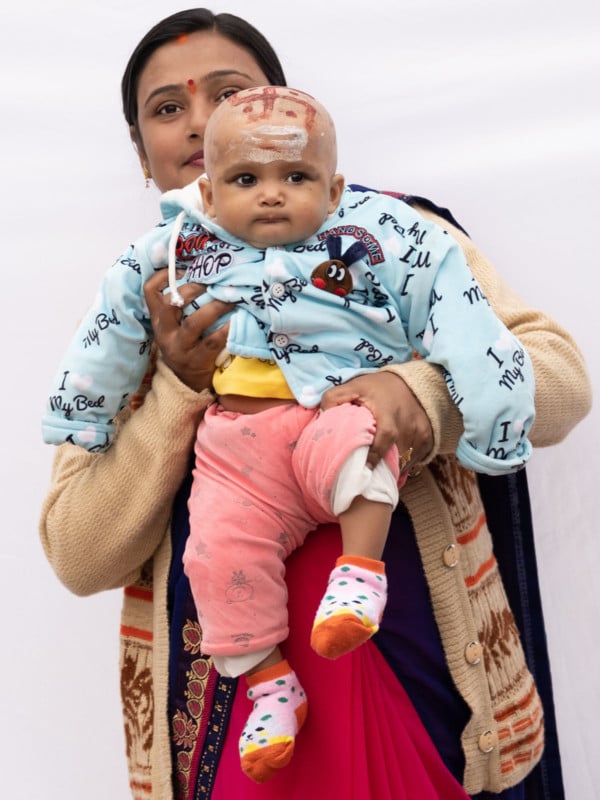 When I am out on the street, I have my assistants use two tall poles to stretch out a wide seven-foot-tall white sheet. I was not sure how to find poles in India so brought collapsible metal tent poles that fit in my suitcase. I carried two white sheets and duct tape with me to make sure that I would not spend precious time hunting down my backdrop system.
I use Adobe Lightroom for post-production to adjust contrast, color, cropping, and to make the background pure white since I am photographing in varied lighting conditions. Even a well-lit cloth background can show shadows and wrinkles.
Since my assistants are an integral element of the shoot, they were well-versed in understanding my objectives and helped me communicate with the subjects. We all got better at this as the trip progressed.
Travel
I combined car travel with the crew between Udaipur and Jaipur. And I flew short inexpensive flights between Jaipur, Varanasi, Mumbai, and New Delhi. I flew to India in business class on Air Canada. Low cost? No. But, I've got to tell ya that having a fully reclinable seat made the 27-hour trip from my home base in Mexico to India a bit more comfortable (an understatement).
Making Friends
I mentioned that I was invited to a wedding in Jaipur. Indian weddings are, to put it mildly, out of this world. The wedding seemed like over 500 people and included elephants and drones. If you can, try to experience one. This wedding was so large that my presence did not even make a dent. Interestingly, there are tour companies that can arrange for you to attend an Indian wedding as a 'guest'.
Luckily after thirty years in marketing, I have a large international business network on LinkedIn. I had dinner, drinks, and coffee plans with friends of friends in virtually every city. In fact, I was invited to lecture on marketing in New Delhi and Mumbai universities simply because I was that stranger in a strange land. I am convinced that all of us can create new friendships across India with just some smart Google outreach. I am sure that you can find Indian photographers that would love to show you their town or city.
I also talked to everyone. Well, everyone who'd talk to me. One evening I was in a bar in Mumbai's Colaba neighborhood and the people at the next table invited me to a fashion shoot the next day. That was a WOW.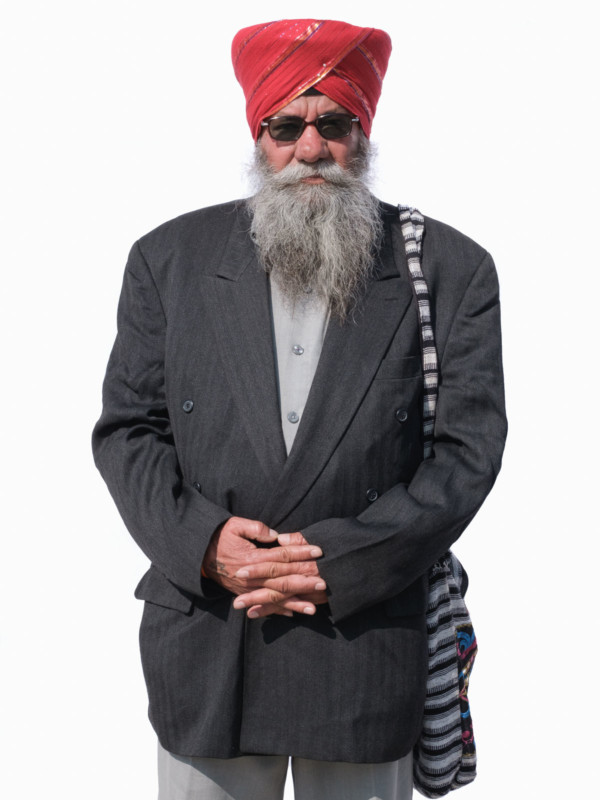 What Would I Do Differently?
I found it difficult to get women to agree to be photographed, especially in smaller villages. I think that this was a combination of cultural differences, shyness, and the question, "just what is this guy up to?" I spent a few days in Mumbai at the end of the trip and was convinced that being in a large cosmopolitan city would have helped me find more agreeable female subjects.
Traveling across India, even on relatively short flights, was exhausting. I think that choosing four locations to shoot in one month was about one too many. In fact, choosing just one location for a more in-depth experience would have been enough. I could see myself spending three weeks in Kolkata on my next trip.
I brought what looked like a pharmacy with me in case I encountered any intestinal issues. I ate across hotel and street food locations (always at the busiest stands) and had no issues. Never got sick once. Of course, I think that I was lucky and your mileage may vary. But, in hindsight, I was overprepared for the worst. There are drug stores in India and hotels know how to address traveler issues.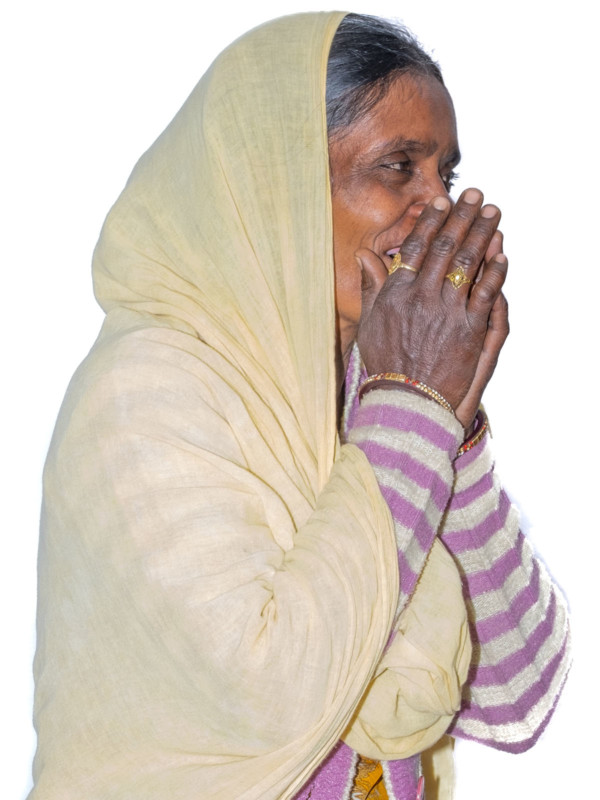 What's next? I use my photography as a great excuse to travel. I am at the beginning of this multi-year program and need to photograph in Europe, South America, Africa, Australia, and Antarctica to reach my seven-continent goal. This is a long-term project.
Right now, I am considering Sicily (great people and food), Bolivia (it's about the bowler hats), English-speaking Ghana, a New Zealand Māori community, and, as a last stop, a frozen research station in Antarctica where I might not even have to bring that white sheet.
---
About the author: Peter Levitan began life as a professional photographer in San Francisco. He moved into a global advertising and Internet start-up career. Peter photographs people around the world using a portable studio. This is his excuse to travel and meet people.