Photo of Turtle 'Flipping the Bird' Wins Comedy Wildlife Photography Awards
It's photography awards season, but no matter how spectacular the Nature, Astrophotography, Wildlife, and Macro award winners are each year, we tend to look forward to one competition above and beyond the rest: The Comedy Wildlife Photography Awards. And this year, they absolutely deliver the goods.
In a year when all of us could use more laughter, this competition that blends comedy and conservation received approximately 7,000 entries from all over the world. And fter revealing the shortlist back in September, the contest has officially named the winners.
The overall winner and winner of the "Under the Water" category this year goes to photographer Mark Fitzpatrick, who submitted a hilarious photo of an irate "Terry the Turtle" flipping off the camera—a term that applies particularly well since Terry is using actual flippers to do it:
The photo was captured while swimming with turtles off Lady Elliot Island in Queensland, Australia and, as you might imagine, it's the result of great timing. Mark captured the exact moment when Terry's flipper is pulling back while swimming forward, giving the impression that he's flipping off the photographer. Either that or he really was very annoyed at the underwater interruption…
"It's been amazing to see the reaction to my photo of Terry the Turtle flipping the bird, with Terry giving people a laugh in what has been a difficult year for many, as well as helping spread an important conservation message," says Fitzpatrick. "Hopefully Terry the Turtle can encourage more people to take a moment and think about how much our incredible wildlife depend on us and what we can do to help them. Flippers crossed that this award puts Terry in a better mood the next time I see him at Lady Elliot Island!"
Scroll down to see the rest of the Category winners and Highly Commended images from this year's Comedy Wildlife Photography Awards. And if you want to learn more about the contest and the important conservation work that they do, head over to the CWPA website.
Category Winners
Alex Walker's Serian Creatures on the Land Award
Photographer: Charlie Davidson
Title: Almost time to get up
Description: The raccoon was just waking up and stretching. We have a raccoon in this tree every so often, sometimes for a night and sometimes for a month.
---
Spectrum Photo Creatures in the Air Award
Photographer: Tim Hearn
Title: Hide and Seek
Description: As this Azure damselfly slowly woke up, he became aware of my presence. I was lined up to take a profile picture of his wings and body, but quite sensibly the damsel reacted to the human with the camera by putting the Marsh grass stem between me and it. I took the shot anyway. It was only later that I realised how characterful it was. And how much the damselfly looks like one of the muppets.
---
Affinity Photo People's Choice Award
Photographer: Roland Kranitz
Title: O Sole Mio
Description: It's like she was just "singing" to me! She had a very nice voice :)
---
Think Tank Photo Junior Category Winner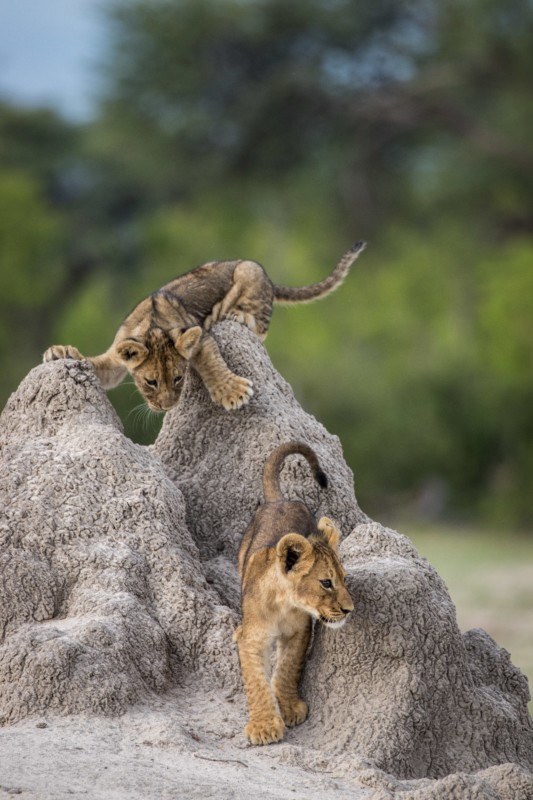 Photographer: Olin Rogers
Title: I've got you this time!
Description: An African lion cub stalks his brother from atop a termite mound.
---
Amazing Internet Portfolio Award
Photographer: Daisy Gilardini
Title: Deadly Fart
Description: A brown bear is lifting its leg to smell after a fart… then collapses.
---
Highly Commended Images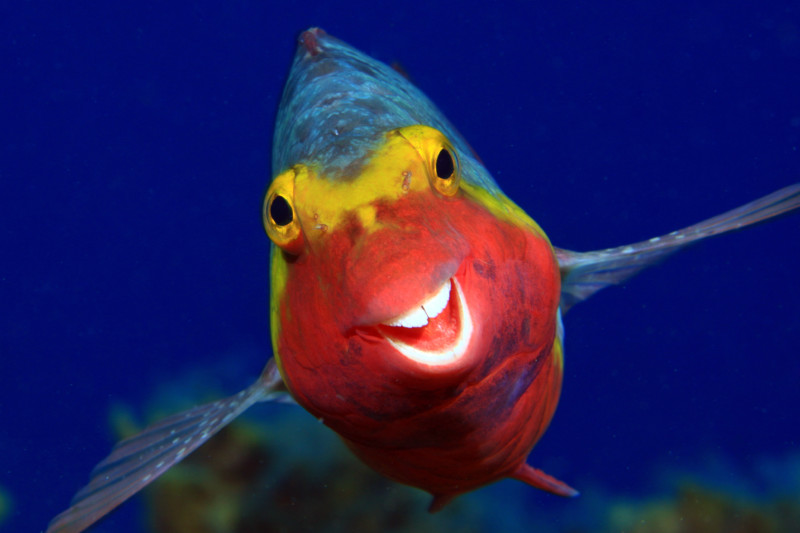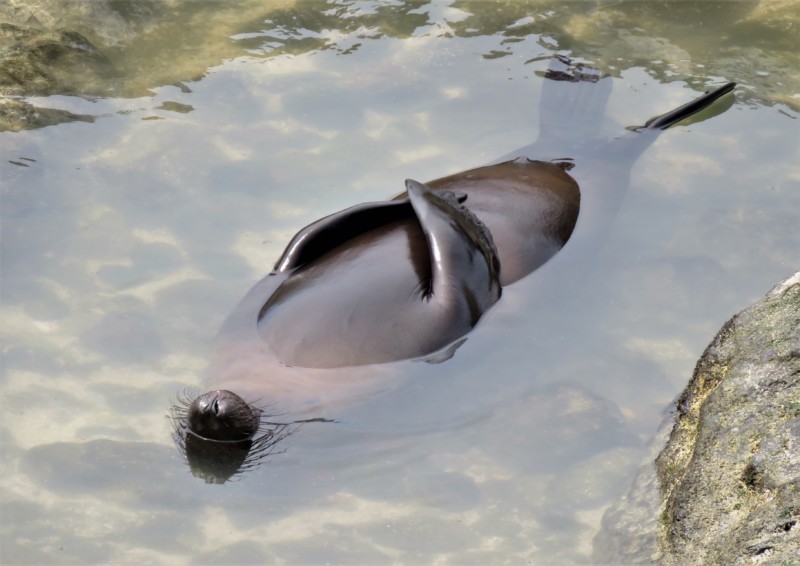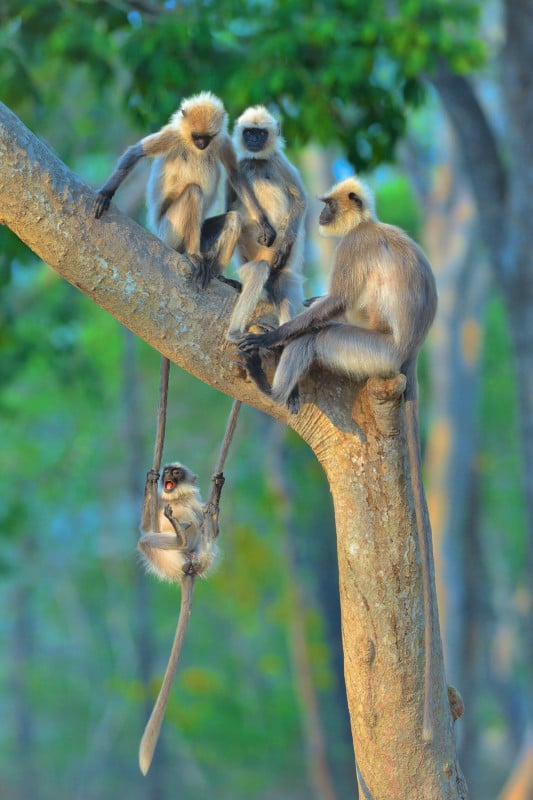 ---
Image credits: All photos credited individually, used courtesy of the Comedy Wildlife Photography Awards.