A Sony Ambassador with 300,000 Followers Just Quit Photography
Victor Habchy's photography career took off after he became a Sony ambassador and when his dreamlike photos from Burning Man went wildly viral online a few years ago, and he has gone on to amass over 300,000 followers. Today Victor Habchy quit photography.

In a post on his Facebook page, Habchy explains why he's turning away from his successful career of working for big clients like Adobe, representing Sony in France as part of Team Alpha, and sharing his work with a huge social media following.
The former professional photographer says it was never his plan to become a photographer — it's a career that unexpectedly dropped into his lap when his photos went viral.
"It wasn't my plan," Habchy writes. "At first, I didn't even [know] I could earn money. I was just doing it before I loved it. And from shoot to shoot, from years to years, I started to grow an audience."
"Then I went to the Burning Man, probably the biggest turning point of my career,' Habchy continues. "I posted the pictures online and went to sleep. The next morning, my mailbox was filled with request[s] from newspaper[s], with model[s] who wanted to meet, with messages of people saying how much they loved my pictures. It simply became viral. I was overwhelmed."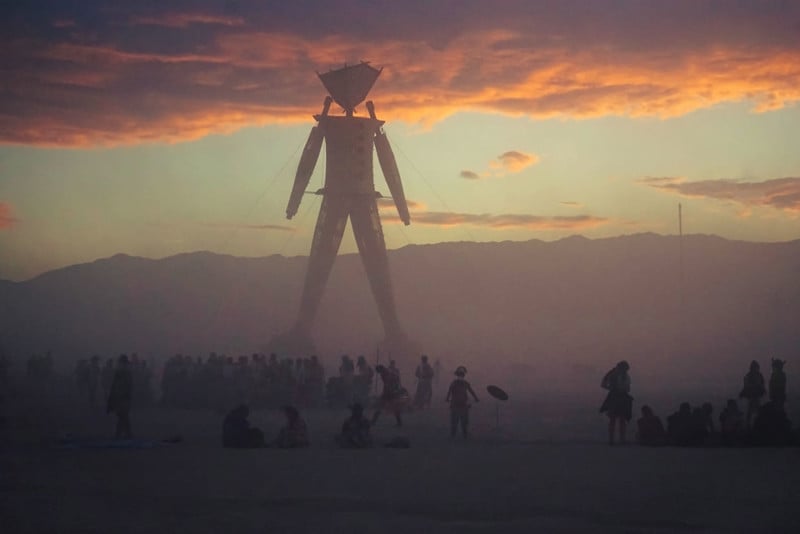 In the subsequent 10 years, Habchy was hired by huge international brands, worked on commercials, traveled the world, and held an exhibition in Switzerland.
"I loved every single moment of it," Habchy says. "But it is time for me to quit."
The photographer says he's walking away from the world of photography because he is no longer excited by it.
"Because I've done so many shoots, so many trips, so many pictures," he writes. "I just want to move on."
And in case you're worried about the state of Habchy's mental health:
"Don't worry: I am not depressed, and still very curious about loads of topics," he states, noting that he wants to explore new horizons and learn new things."
Habchy tells PetaPixel that, among other things, he's now planning to learn how to make bread.
"I have no word to express the gratitude I feel for you guys,' Habchy tells his followers. "You helped me so much to grow and were always really supportive. I have been gifted. Thank you for your love and support."