Photographer Finds Photo Stolen for a Lufthansa In-Flight Magazine Ad
Well-known New York City-based fashion photographer Dani Diamond was contacted by a fan in 2017 after the fan spotted one of Diamond's photos featured in a Lufthansa in-flight magazine ad promoting a "Bellevue Swiss Made" watch. Problem was, Diamond had never licensed his photos for any such use.

Here's the original portrait that Diamond had shot (with the model's identity redacted):
Diamond confirmed that the photo, which wasn't registered with the U.S. Copyright Office, was being used on Lufthansa's website.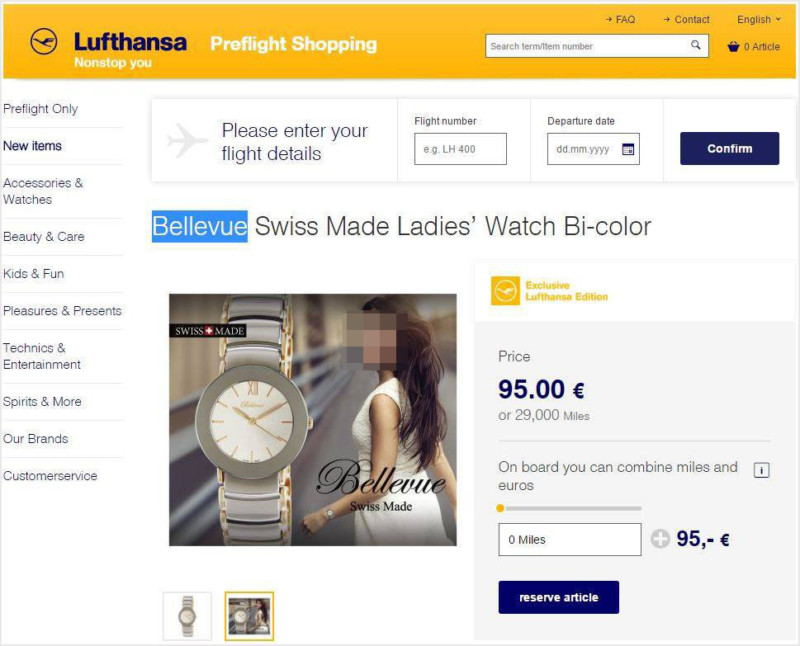 With some help from his social media followers, Diamond soon confirmed that the photo was also seemingly being used in print on all Lufthansa flights.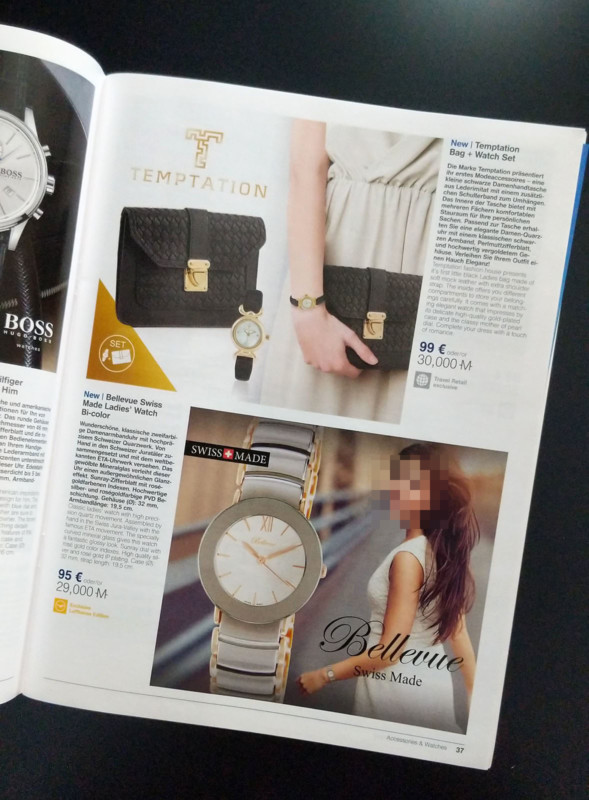 Here's a closer look at the ad, showing, as Diamond puts it, "the bad Photoshop job they did, putting the watch on her wrist":
The Photoshop job was so bad that they actually have the watch upside-down on the model's wrist…
After sharing this infringement on Facebook, some people encouraged Diamond to pursue legal action while others warned him of how difficult and frustrating the process is.
But this story doesn't have a happy ending (yet).
"Lawyers wanted me to pay them to represent me and I had no interest in spending money fighting a large corporation and take a chance walking away with nothing," Diamond tells PetaPixel.
Diamond is still looking into his legal options, but he says he may just choose to drop the matter given how daunting pursuing the never-ending line of copyright infringers can be these days.
"It honestly doesn't bother me that my image was stolen," Diamond says. "It happens so often that I've given up using my energy on it and prefer to just concentrate on making a living shooting fashion and use my energy there."