Photos of Dogs with Their Possessions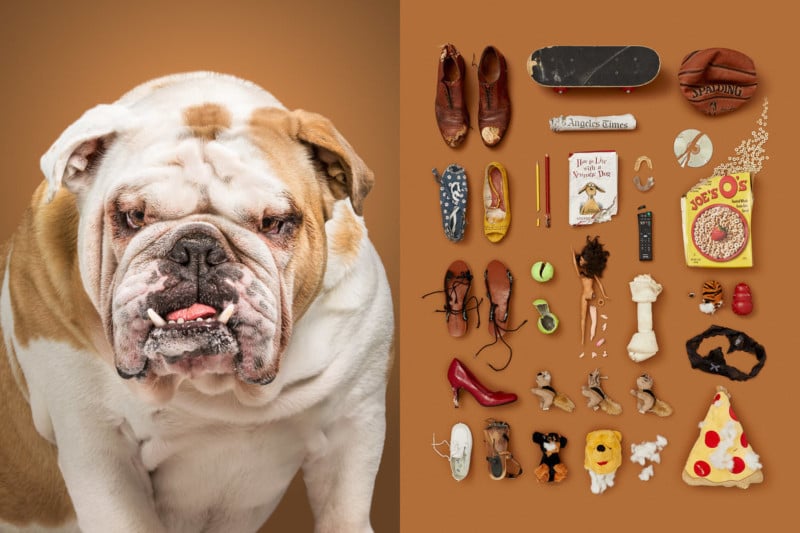 For her latest project "A Dog's Life," photographer Alícia Rius shot portraits of dogs and their possessions to provide a glimpse into "the kind of life they live."

"Just like humans, dogs form attachments to their personal possessions and can give the viewer deeper insight into their identity," Rius writes. "The items that shape their daily routine, that they carry, keep, and even eat give us a glimpse into their hearts and minds.
"They show us what makes them most proud or happy and even puts their vulnerability on display. Capturing the things that mean the most to them also captures the heart of the viewer as the dog's life is fully exposed in one image."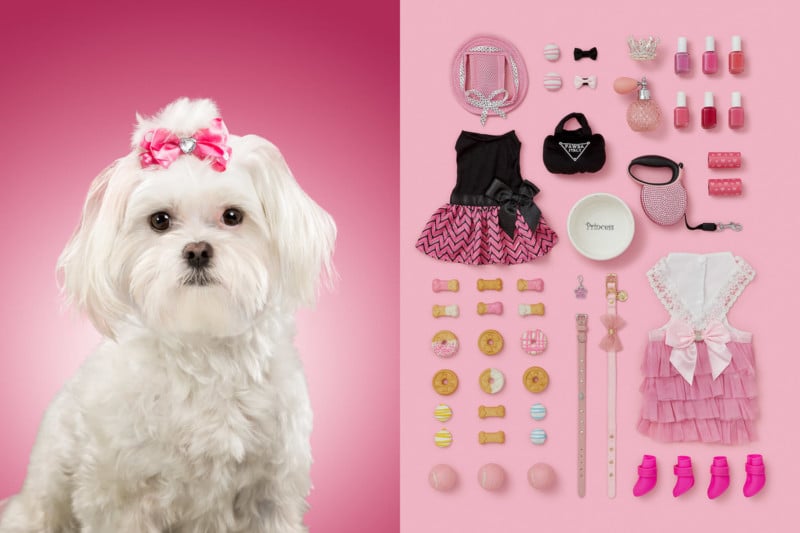 Some breeds were easier to depict than others, Rius says. In the end, she chose six dogs that had the strongest themes:
1. The Neurotic (a 4.5-year-old English Bulldog named Bear) with all the chewed toys.
2. The Senior (a 14-year-old Cocker Spaniel Dachshund mix named Magda) that spends her days in hospitals and getting medicated.
3. The Best in Show (a 3-year-old Afghan Hound named Zig), that lives the life of a beauty pageant.
4. The Princess (a 1.3-year-old Maltese Shih Tzu mix named Lola Rose) that lives in a pink world and has the most extravagant things.
5. The Stray dog (an 8-year-old Shar Pei-Pitbull mix named Marmaduke that's up for adoption), who lives in the streets and tries to survive with what he finds.
6. The Athlete dog (a 7-year-old Australian Shepherd named Knuckles), that is obsessed with fetching just anything.
In all, the project took 3.5 months from start to finish, with 2.5 months of conceptualizing and planning, 3 days of production and shooting, and 3 weeks of retouching.
You can find more of Rius' photography on her website, Instagram, and Facebook.