Photos of Snow-Covered Vending Machines in Japan
Photographer Eiji Ohashi has captured a unique collection of images that feature Japanese vending machines at night, covered in snow. The eerily beautiful photos are part of a project titled Time to Shine.


There are over 5.5 million vending machines dotted around Japan, some seemingly forgotten about in rural areas. Aside from the usual soda and snacks, you can also buy flowers, eggs, or even cans of food in a broth known as "oden cans."
"With the approach of dusk, vending machines begin to emit light on the streets," says Ohashi. "This scenery is particular in Japan, where vending machines are casually placed on the road. What I love especially is the light of vending machines on snowy nights. Sometimes I feel like I am [drawn] into that light."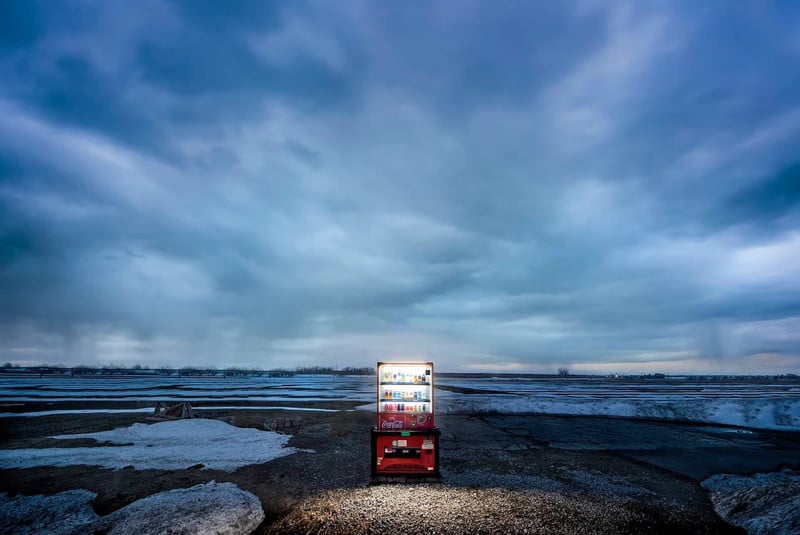 Ohashi continues, "Those vending machines look like they are living creatures and keep me fascinated. Vending machines are watching us everywhere in Japan. Is it only me who feels like [we are] being monitored by them?"
You can find more of Eiji Ohashi's work on his website, or check out his exhibition at the Gallery & Co. 119 in Paris, from December 7-30, 2017.
(via Eiji Ohashi via Colossal)