Touching Nursing Home Portraits that Show 'Smiles Don't Get Old'
The most appreciated photography project on all of Behance this week is also probably the most touching portrait project you've seen in a while. A simple series of portraits, the project embarked to send one simple message: smiles don't get old.
Created by Russian photographer Ilya Nodia and retoucher Irina Muravyova, the duo was asked by Senior Group to go around to several nursing homes and capture a "very touching and beautiful project about the smile."
"We visited several nursing homes, where for a few hours turned their cozy living in a mobile studio," they explain. "As you know, the usual schedule was completely disrupted excitement and preparation for our meeting […] elderly ladies were choosing outfits and powdering cheeks, and great grandfathers teased their beards and corrected medals. [It was] a wonderful experience and a great atmosphere created by smiles that never grow old."
Scroll down to see all ten, touching portraits they walked away with: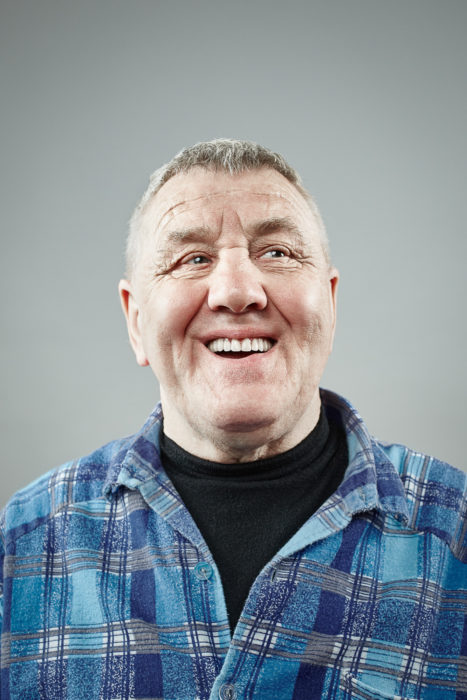 To see more work created by either of these artists, visit Ilya and Irina on Behance.
---
Image credits: Photographs by Ilya Nodia and Irina Muravyova, used under Creative Commons license.