The Fashion of Photographers at NYC's Fashion Week
The first annual men's fashion week in New York City was held over this past week, and hoards of fashionable photographers descended upon the city to capture the latest and greatest in men's fashion… and to show it off themselves.
Photographer Aymann Ismail visited Manhattan's Hudson Square and shot portraits of the photographers holding their cameras and wearing their unique outfits.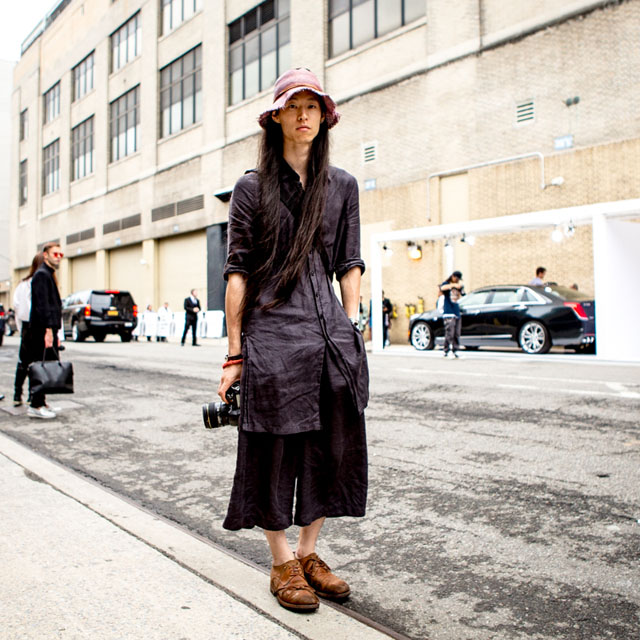 "It's almost impossible to distinguish between who's a photographer and who's a model," Liam Mathews writes over at ANIMAL. "In fact, the photographers are all willing to pose."
"The hottest #menswear accessory is a DSLR."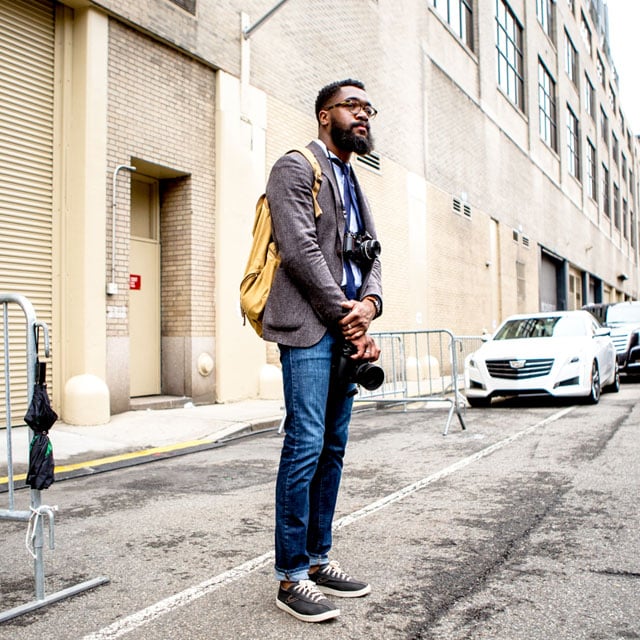 You can find a larger gallery of Ismail's photos from men's fashion week over at ANIMALNewYork.
---
Image credits: Photographs by Aymann Ismail/ANIMALNewYork and used with permission