Facebook Launches 'Scrapbook' to Help Parents Tag Photos of Their Kids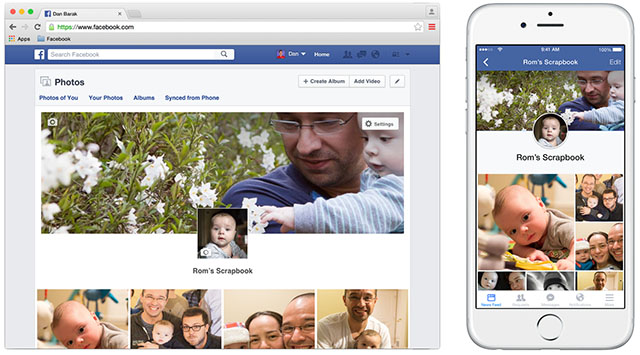 Facebook doesn't allow children under the age of 13 to sign up for the social network, which makes things trickier for parents who wish to organize photos of their kids with tags. Today Facebook launched a new feature called 'Scrapbook' that's designed specifically to allow parents to tag children who don't have their own accounts.


In an announcement posted to its website, Facebook reports that in a recently conducted survey, the company found that 65% of parents simply tag their children with their partner's name.
Parents also expressed that they wished to collect photos of their kids in a place that will "grow with them over the years."
In response, Facebook is launching a new service that can be described as a digital, customizable scrapbook. Parents can create special tags for their children and then add those tags to their photographs.
Photos tagged with the special tags can be shared with both parents' friends on Facebook. Here's a short video overview showing how the system works:
You can find more details on how to use the new service through Facebook's help center. The feature is currently a pilot program and is being rolled out to users in the United States on desktop, iOS, and Android.