Frozen Sand Formations Created by Gusts of Wind
Photographer Joshua Nowicki was visiting Silver Beach County Park in Saint Joseph, Michigan, this past weekend when he came across a long beach filled with tiny sand formations caused by the combination of freezing temperatures and high winds. The scene made for a beautiful set of photos.

Nowicki tells us that he was out taking photos of the lake, piers, and a lighthouse when he came across the formations, which were each about a foot tall. "They were formed due to erosion of the frozen sand from the high winds (gusts up to ~50 mph) and blowing sand," he says.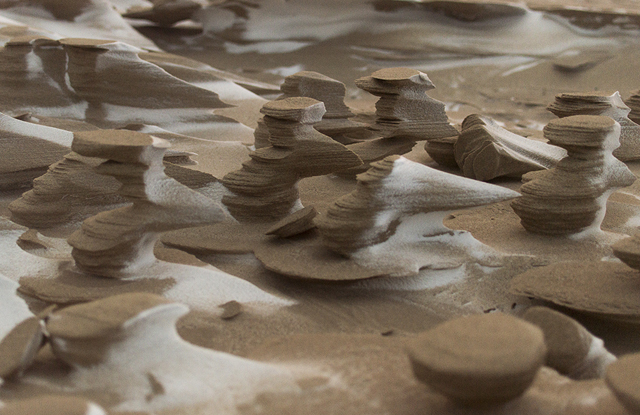 The beautiful little sculptures didn't last long: Nowicki went back the next two days and found that the heat from the sun had caused the sand and snow formations to quickly fall apart and become unrecognizable.
(via Colossal)
---
Update: After the first encounter with these sand formations, Nowicki returned to the area with photographer Seth Haley, who captured this video that takes you on a journey through the miniature world:
---
Image credits: Photographs by Joshua Nowicki and used with permission