Identity At Play: Basketball Culture In the Sierra Norte Villages of Mexico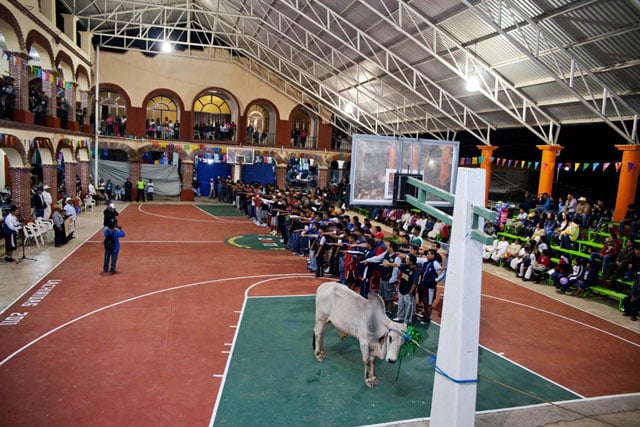 I grew up in Guelatao de Juárez, a Mexican village of approximately 500 people in Oaxaca's Sierra Norte. Guelatao is famous not only as the birthplace of Mexican president Benito Juárez, but also as the site of the annual Copa Benito Juárez, in which more than 200 teams of indigenous Zapotec, Mixe, and Chinantec players compete at basketball over a period of three days.

Unlike in most of Mexico, where soccer reigns supreme, basketball is king in the Sierra. The sport was introduced in the 1930s by president Lazaro Cardenas as a way to bring Oaxaca's disparate and historically rebellious indigenous groups into the national fold.
Cardenas' dream of a unified national identity didn't take root in the Sierra, which has historically been isolated and impoverished, but basketball soon became one of the region's most significant traditions… and part of the indigenous identity itself.
Like many of my fellow villagers, I grew up idolizing the star players from my village and others, saving up money for basketball shoes, and spending most of my spare time on the basketball court which, as one of the few flat spaces in hilly and terraced Serrano villages, served not only as a site of play but also as a public gathering space.
My documentary photography project "Identity At Play" explores the way in which basketball reinforces indigenous identity. Basketball tournaments are the central fixture of the annual village fiesta, the single most important event in a Serrano village.
In the past, migrants would return from the United States for tournaments in their villages; now, with changes in U.S. border policy, they simply send money for trophies, slaughtered bulls, fireworks, uniforms, shoes, and prizes.
During the fiesta, the basketball court is the fulcrum of activity: bulls are slaughtered there, bands play in massive group concerts, dances are held, and the names of the migrants sponsoring the fiesta are read aloud.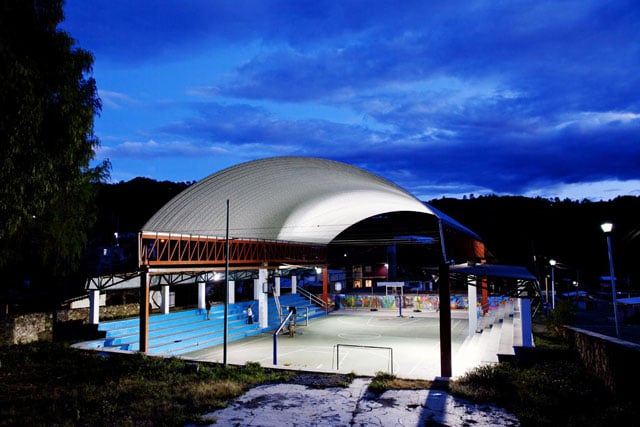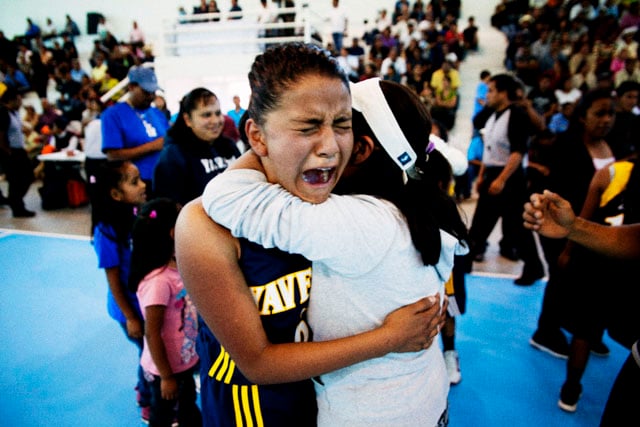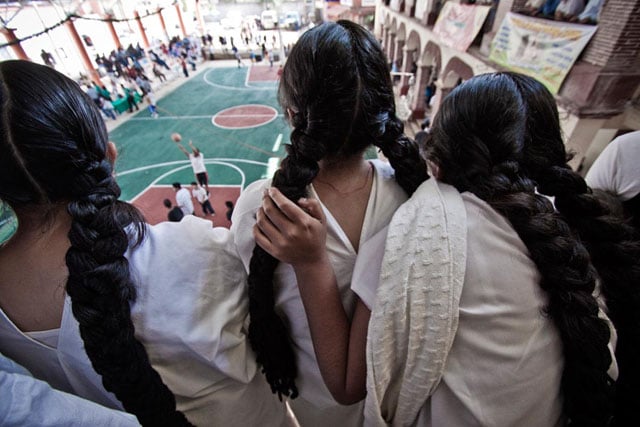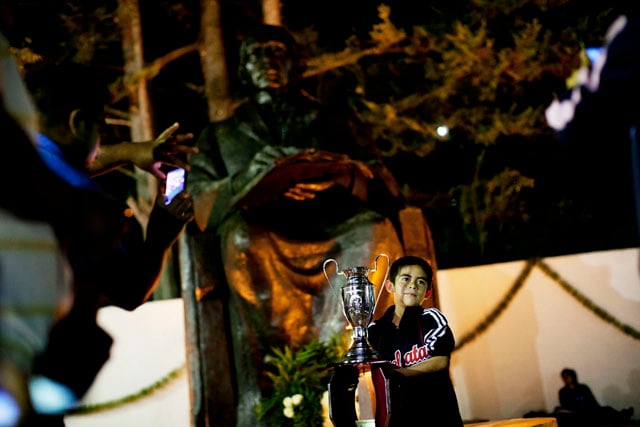 ---
About the author: Jorge Santiago is a documentary photographer currently based in southeastern Ohio. His work has appeared in numerous publications, including the New York Times Lens Blog. He has traveled and shot extensively in the United States, Mexico, and China. Visit his website here.