Photographer Imagines What Chairs Would Look Like If They Were People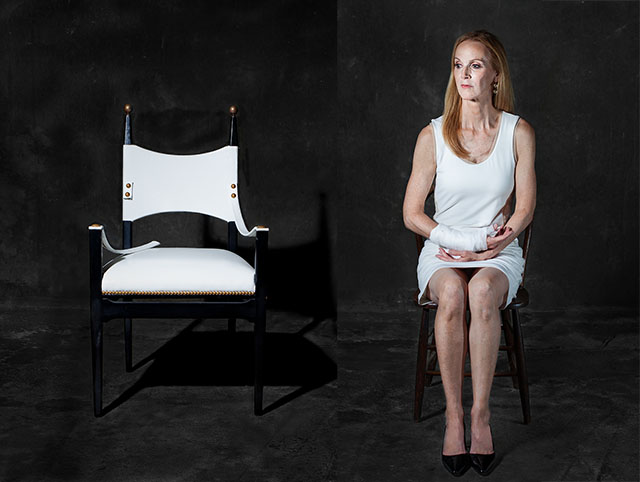 "What would chairs look like if they were people?" It's a strange question that forms the basis of an interesting and creative project by photographer Horia Manolache. It consists of pairs of photos showing various chairs and Manolache's ideas of what those chairs would look like in human form.

Manolache is currently a student at San Francisco's Academy of Art University. The project started during a workshop last year in which Manolache was tasked with photographing an upholstery and its owner. That portrait "was awful," he says, but the white chair with a broken arm sparked an idea in his head: "What if this chair would be a women? What age she would have?"
A year later, Manolache decided to try his hand at turning the idea into a photo project.
He started by finding and photographing a number of chairs of different styles. He then studied the photos and thought hard about what each chair would be like as people. "It was like the creation of a character for a movie, a process that I think I enjoyed most in constructing this series," he writes.
Once he had descriptions of the people he wanted to capture in photos, he (with the help of his friends) found people in San Francisco that matched the profiles and outfitted them with clothing and props that fit the chair and story.
Here are the photo pairings that resulted:
You can find more of Manolache's work over on his website.
---
Image credits: Photographs by Horia Manolache and used with permission