Facepalm: Someone Stole Photos from the Person Who Runs Photo Stealers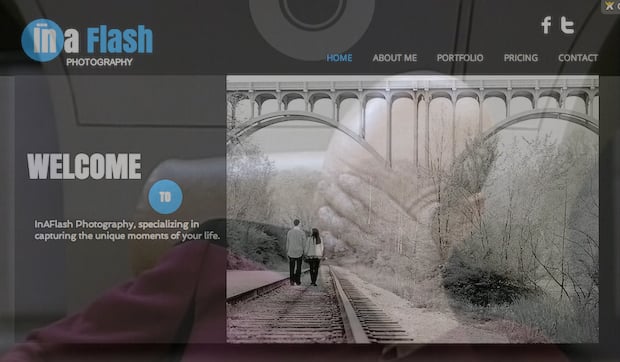 It was bound to happen eventually, but it still caught us by surprise when it did. Found last night and published earlier today, Photo Stealers' Corey Ann discovered that one of her images had been used by another 'photographer' who is passing off a whole bunch of other photographers' images as her own.
The culprit in this particular case is InAFlash Photography based out of Toronto, ON, and Ann's disbelief to finding one of her own images on the person's website (it's still up as of this writing) was expressed on Twitter last night when she said:
SOME IDIOT STOLE A PICTURE FROM ME AND PUT IT ON THEIR PHOTOGRAPHY WEBSITE!! Oh my god are they STUPID!?

— Corey Ann (@coreyann) April 23, 2014
And here's a screenshot showing the images side-by-side:
Ann is far from the only person to have their work stolen by InAFlash, but she is definitely the most amusing.
To make matters worse, it seems the person behind InAFlash Photography also added stories to go along with the stolen photos. The little bundle of joy in this screenshot is supposedly named Kayden… except this is actually Jonah and you can find his original pictures here.
You can find many more examples of photos stolen by InAFlash over on Photo Stealers, and we definitely recommend that you check if you shoot babies, families or weddings. It's quite possible one of your photos has been stolen too because, let's be honest, if you'll steal from the person who runs photography's own "wall of shame" then we assume you'll steal from anyone.
(via Reddit)