9-Year-Old Girl's School Lunch Photoblog Shut Down and Reinstated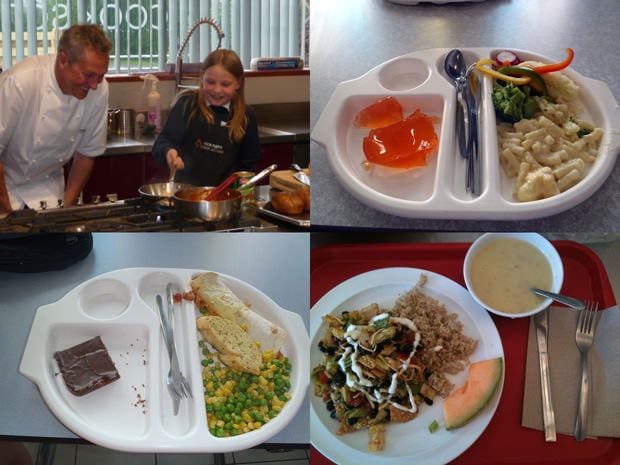 Martha Payne, a 9-year-old girl in Scotland, started her photoblog NeverSeconds as a writing exercise. With her school's permission, she photographed her school meals and offered some commentary to go along with the pictures. The blog soon went viral, amassing millions of views and attracting the attention of Jamie Oliver. As children around the world began sending in photos of their school meals, the blog abruptly ended yesterday with a post titled "Goodbye".

This morning in maths I got taken out of class by my head teacher and taken to her office. I was told that I could not take any more photos of my school dinners because of a headline in a newspaper today.

I only write my blog not newspapers and I am sad I am no longer allowed to take photos. I will miss sharing and rating my school dinners and I'll miss seeing the dinners you send me too.
Her father added,
I contacted Argyll and Bute Council when Martha told me what happened at school today and they told me it was their decision to ban Martha's photography.

It is a shame that a blog that today went through 2 million hits, which has inspired debates at home and abroad and raised nearly £2000 for charity is forced to end.
Turns out the blog had caused some media criticism of Argyll and Bute Council's £2-meal program, and the council decided that silencing Payne was the best way to address the problem. It soon became yet another textbook example of the Streisand Effect (something we're seeing more and more these days). The media pounced on the local council's attempt to censor Payne, and today council leader Roddy McCuish announced that the ban has been overturned:
There's no place for censorship in Argyll and Bute council and there never has been and there never will be. I've just instructed senior officials to immediately withdraw the ban on pictures from the school dining hall. It's a good thing to do, to change your mind, and I've certainly done that.
NeverSeconds (via BJP via Boing Boing)