Fashion Photos of Models Wearing Light Painted Dresses
London-based advertising and art photographer Atton Conrad does some pretty interesting mixing of fashion and light painting photography. He has done a number of images for magazines and ad campaigns that feature models wearing dresses manufactured from light rather than fabric. For each fo the images, Conrad paints the dress around the model in a blacked-out studio while remotely triggering the camera.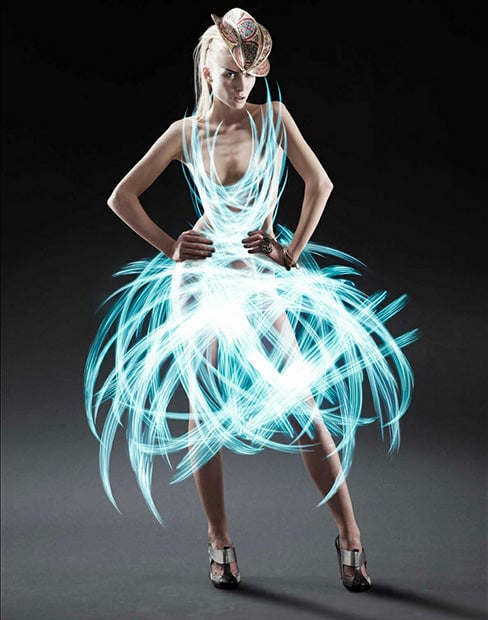 You can see more of his work on his website under the category "light painting".
(via The Inspiration Grid)
---
Image credits: Photographs by Atton Conrad and used with permission