Photoshopped BP Helicopter Photo Becomes Internet Meme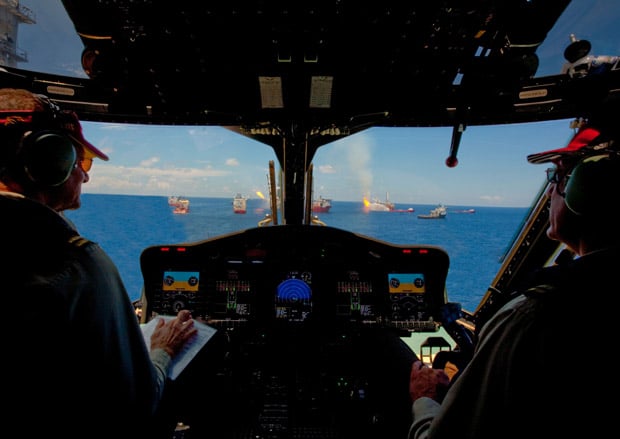 This past week, BP has received a lot of  attention for its release of "official" images that later turned out to be very poorly photoshopped. So far, three badly altered photos have been called out. Aside from the inevitable backlash and disappointment from the public, the photo has taken on a life of its own as an internet meme. People have been adapting their own versions of the helicopter scene, replete with geek jokes and bizarre photoshopping. Here's one amusing example:
You can see several more in the comments of the Gawker article. And so the laughably horrible "original" Photoshop job has become even more laughable.