Mark Zuckerberg Confirms NFTs are Coming to Instagram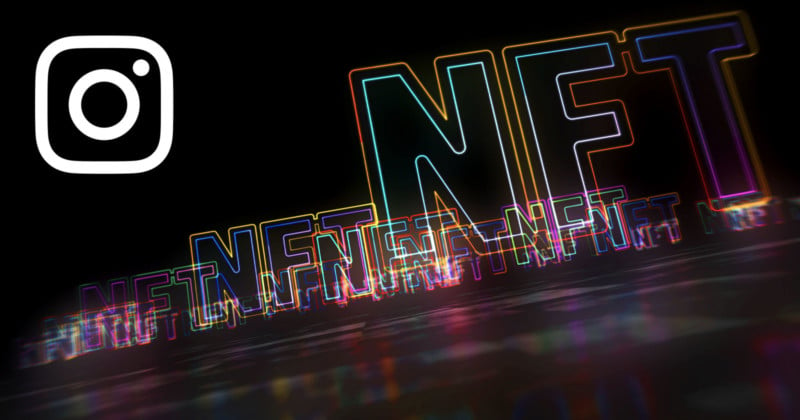 Meta's Mark Zuckerberg says that NFTs are "hopefully" coming to Instagram in the next few months. Additionally, he said that the company plans to allow users to mint them within the application.
"We're working on bringing NFTs to Instagram in the near term," Zuckerberg said, speaking at a panel at South By Southwest (SXSW), according to Engadget. "I'm not ready to kind of announce exactly what that's going to be today. But over the next several months, the ability to bring some of your NFTs in, hopefully over time be able to mint things within that environment."
Zuckerberg at SXSW confirms NFTs are coming to Instagram "we're working on on bringing NF Ts to Instagram in the near term," but says "I'm not ready to kind of announce exactly what that's going to be today"

— Karissa Bell (@karissabe) March 15, 2022
At #SXSW, Mark Zuckerberg just said that "hopefully" in the coming months you'll be able to mint NFTs within Instagram

— Casey Newton (@CaseyNewton) March 15, 2022
According to Casey Newton of The Verge, Zuckerberg added that he was hopeful that NFTs would be on Instagram in the next few months. While Zuckerberg did not detail any specifics on how NFTs would be integrated into the platform, he did notably suggest that it would allow current NFT owners to show off artwork they had purchased and that the full vision for them on Instagram includes the ability to mint new NFTs in the app.
Zuckerberg also said that NFTs would play a major role in his vision of the metaverse.
"I would hope that you know, the clothing that your avatar is wearing in the metaverse, you know, can be basically minted as an NFT and you can take it between your different places," he continues, according to Engadget. "There's like a bunch of technical things that need to get worked out before that'll really be seamless to happen."
Zuckerberg's statements confirm a report from Financial Times in January that Meta was exploring how to bring NFTs to Instagram. At the time, the plans were in their early stages and both Facebook and Instagram were in the process of designing and "readying" features that would allow users to display NFTs as their profile pictures and also a prototype system that would let users mint new NFTs on either platform. There is also apparently internal discussion of supporting a marketplace for users to buy and sell NFTs, although Zuckerberg did not comment on that particular aspect of NFTs.
Last December, Instagram's head Adam Mosseri said he believed NFTs were an "an interesting space" that Instagram could actively take a part in to "hopefully help creators."