Police Accused of Illegally Seizing Journalist's Phone to Access Photos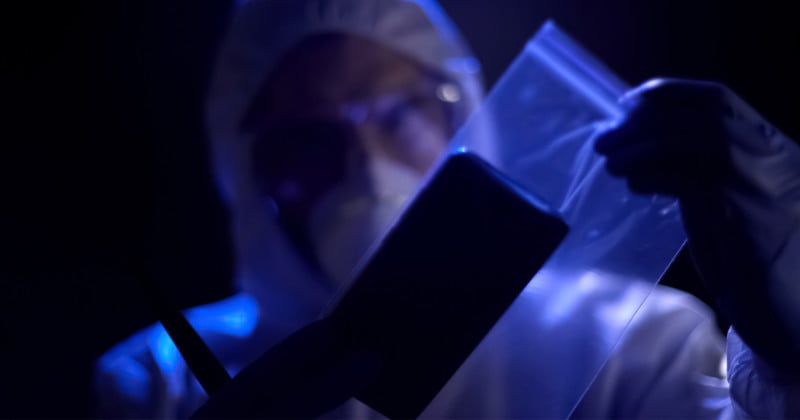 A reporter from a Univision affiliate in Arizona has accused police of illegally seizing his phone and threatening to access its contents by "brute force" during an incident in April.
In a 28-page motion filed in Gilbert Arizona's Municipal court, journalist León Felipe González Cortés of Univision Arizona says that police violated his First Amendment rights as a reporter by unlawfully seizing his phone and threatening to access its contents, as reported by AZCentral. During the incident, González also alleges that the police referred to him as "compadre" in a derisive manner in reference to his Latino heritage.
Police have held the phone for more than a month, and attorneys from both the town and the police department have allegedly stopped responding to requests for its return.
González was arrested and had his phone seized while covering the death of a Chandler police officer in April. According to the motion, González — despite wearing a Univision shirt and being accompanied by a photojournalist — was told by police that he was on the wrong side of the police line and was arrested for trespassing and hindering a police investigation.
González claims that the phone contained personal information and protected journalistic work unrelated to the April incident and that such information is protected by the federal Privacy Protection Act of 1980 and the Arizona Constitution.
AZCentral asked David Cullier, a professor at the University of Arizona School of Journalism, about the legality of the seizure given the circumstances, which he called "unacceptable."
"Police have a right to protect the integrity of a crime scene, but confiscating and breaking into a journalist's cellphone crosses the line," he says.
Univision and the Arizona Broadcasters Association also condemned the seizure.
Gilbert's spokeswoman Jennifer Harrison sent out a statement saying that González was arrested "after he intentionally walked inside a clearly-marked crime scene during the criminal investigation" and "by his own admission, captured digital photographs and/or video footage from inside the scene." His phone was, therefore, "seized as evidence at the time of his arrest, as the Police Department had probable cause to believe that the phone contained evidence of his criminal conduct."
She went on to state that she believed that his arrest and the phone's seizure were supported by federal laws and provided no further comment.
Over a month after the initial incident, Gilbert police added an additional trespassing charge against González despite the property owner where that trespassing allegedly occurred declined to prosecute. The motion also claims that the claim the phone contained evidence of the initial crime and was, therefore, necessary to seize is dubious, as the police had "ample time" to take photos of their own.
The crux of the case seems to hinge not on the fact that González went beyond the clearly marked police line, but that the police had no right to seize his phone and threaten to access its contents as a result.
---
Image credits: Header photo licensed via Depositphotos.