Portraits of Birds Photographed like Humans
Australian fine art photographer Leila Jeffreys has been shooting studio portraits of birds since 2008. In addition to capturing the beautiful plumage across various species, Jeffreys also shows how birds can have expressions that are strangely humanlike.

"I've long noticed how many birds have specific expressions, just like us", the photographer
says
.
Jeffreys has spent years researching and exploring the world of birds alongside conservationists, ornithologists, and sanctuaries. After finding her subjects, she works to develop an "intimate" relationship with them before they go before her camera.
"[Jeffreys] is best known for visceral and mysterious images of birds that explore and subvert the traditions of portraiture," writes Australian writer Neha Kale. "Her avian subjects are photographed at human scale with a startling attention to color, line, form and composition.
"For Jeffreys, birds are both medium and message. Her practice opens windows into critical questions about the shared anthropomorphism that connects humans with animals, the sense of wildness that tugs at the fringes of everyday existence and the fleeting and precious connections that bind us to the natural world."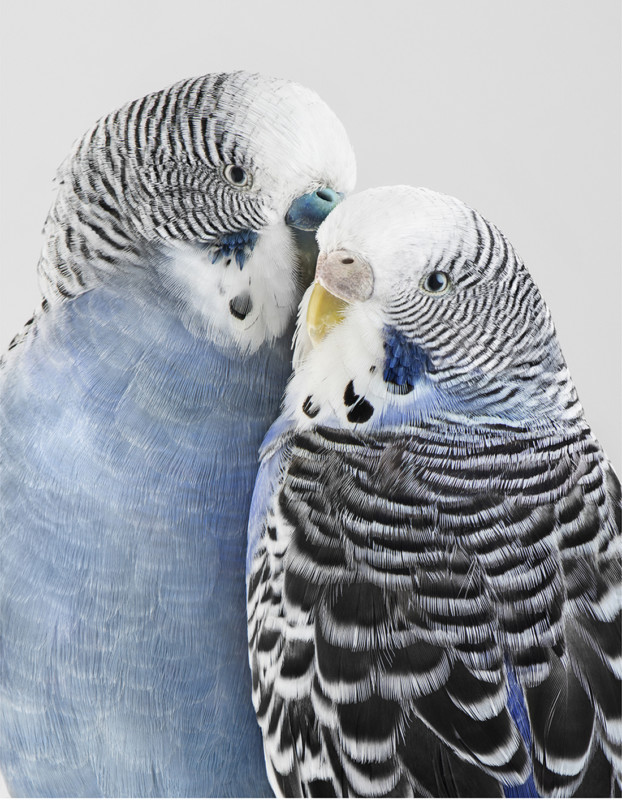 For her latest project and exhibition, titled High Society, Jeffreys photographed budgies in pairs and groups to show the flock societies birds create.
Many of her portraits have just been published in a new photo book titled Des oiseaux. The hardcover book features 47 photos across 96 pages and is available for €35 (~$41) through the publisher Atelier EXB.
You can find more of Jeffreys' work on her website and Instagram.
(via Leila Jeffreys via Colossal)