Hipstamatic is Back with a Free Camera App for Analog Photography Lovers
On October 1st, inventor of the smartphone photo filter Hipstamatic made its grand return to the spotlight by releasing Hipstamatic X: a free iOS camera app that hopes to "bring all the joy, quirk, and randomness of film photography to your pocket."
The app was released on Hipstamatic's 10th birthday, and it's an obvious attempt to compete with the many photo sharing and filtering apps that have come up and stolen Hipstamatic's thunder—most notably, Instagram. Hipstamatic X allows users to choose from a variety of filters that imitate "a camera bag full of nostalgic cameras from the past," using the iPhone's depth capture capabilities to "more accurately reproduce old photographic techniques" like tintype or pinhole.
"Our mission is to blur the line between the new world of computational photography and old-school instant film," says Hipstamatic co-founder Ryan Dorshorst.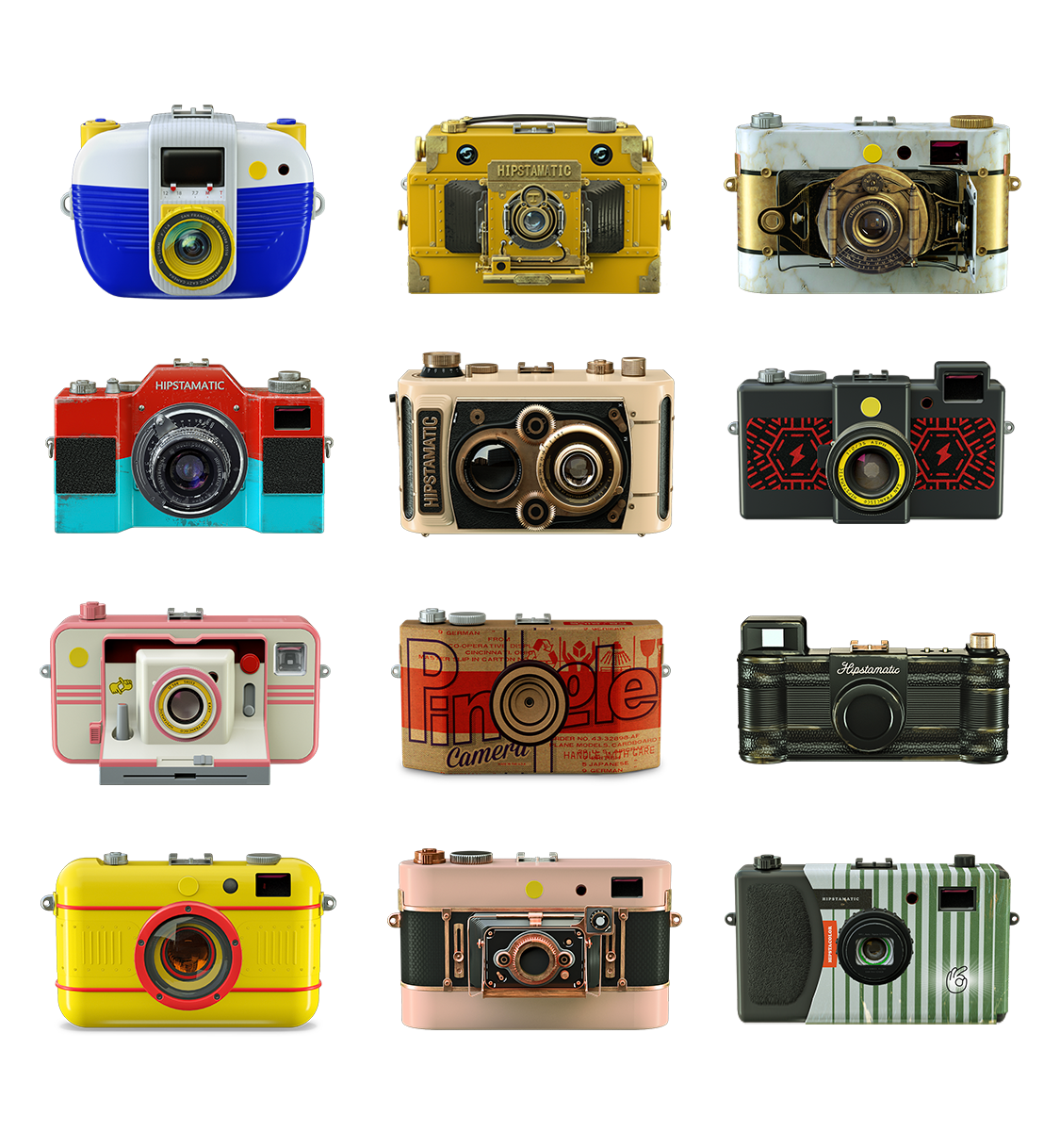 Hipstamatic's co-founder Allen Buick summed up the company's new "angle"—and took a shot at Instagram—in the Hipstamatic X press release.
"A decade is a long time, and while we've seen loads of photo apps enter and exit the category over the past ten years, Hipstamatic X is a return to what inspired them all," says Buick. "The 'fun' of photography has really been drained over the years as we all worry about perfection. The brilliance of a point-and-shoot is that it captures a moment in time and as the photographer you are free to continue to experience those moments without stopping to edit and share."
Here's a closer look at the camera's retro UI:
The app is available exclusively on iOS, and you can download it for free. The free version gives you access to a few different "cameras" (read: filters) but Hipstamatic is hoping that some users will sign up for a "Maker's Club Membership" which unlocks all of the app's cameras, gives you access to Hipstamatic's complete preset library, and add the ability to "build & share unlimited vintage film cameras looks using 100+ of lenses and films from Hipstamatic's entire catalog."
To learn more about Hipstamatic X or try it out for yourself, head over to the app's website or download a copy from the iOS App store.