Famous Chinese 'Rooftopper' Falls to Death from 62-Story Building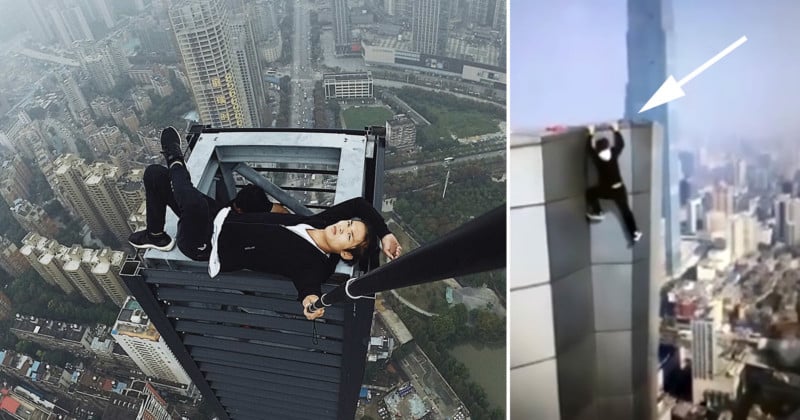 A well-known Chinese 'rooftopping' photographer fell to his death from the top of a 62-story skyscraper after the stunt he was attempting went horribly wrong. The incident was caught on camera.

The Telegraph reports
that 26-year-old Wu Yongning had agreed to do the November 8th stunt on the Huayuan Hua Center building in the city of Changsha for a brand sponsor in exchange for ¥100,000 (~$15,000). Local media says that Yongning was seeking to help lift his family out of poverty, pay for his mother's medical costs, and fund his own wedding.
Yongning was filmed clinging to the edge of the roof and doing pull-ups. When he tried to lift himself back onto the roof, however, he found that he no longer had the strength to do so. After hanging for a brief moment, Yongning lost his grip and fell.
A camera set up to record the stunt captured the entire incident and Yongning falling out of the frame (warning: viewers may find it distressing):
Yongning was one of the most popular rooftopping photographers in China, having amassed over 1 million followers through Chinese social media services. He regularly shared vertigo-inducing photos — often shot with selfie sticks — of himself standing, sitting, lying, and hanging precariously at the tops of extremely tall buildings and structures: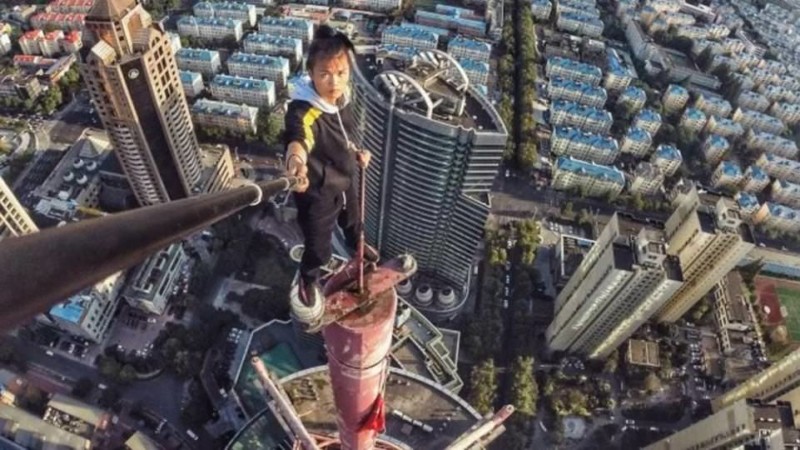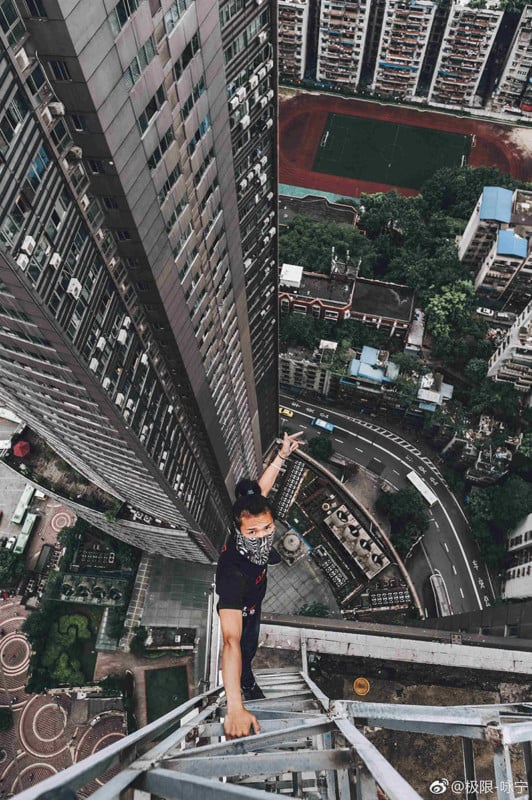 Yongning, a former movie stuntman, had reportedly shared over 300 photos and videos of his stunts, which were both widely praised and criticized.
Another rooftopping photographer, Eric Paul Janssen, died just a month earlier after falling from the 20th floor of a luxury hotel in Chicago.