Photoshop Trick: How to Stitch Together Difficult Panoramas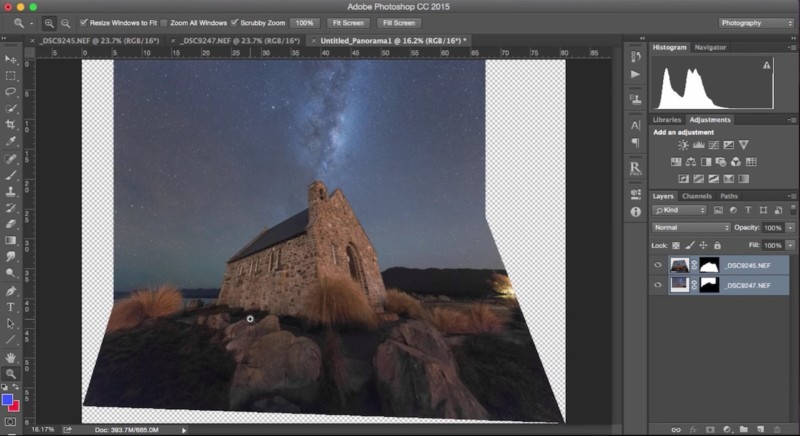 If you've ever tried to stitch a panorama in Photoshop, you know that the program is not always up to the task. In this "Photoshop Secrets" tutorial, photographer Jimmy McIntyre will show you two tricks that will help Photoshop stitch even the most difficult tiles together into a beautiful pano.
The first 4:40 of the video is a small bit of self-promotion followed by tips on how to shoot panoramas to make stitching them in Photoshop easier: he talks about overlap between tiles, shooting a lot of extra info around the edges, and more. These are important tips if you've never shot panoramas, but if you want to skip straight to the tips on stitching together difficult panoramas, jump straight to 4:40.
After that, McIntyre dives into a couple of examples that give Photoshop's automatic merge some real trouble, showing you how to help the program out and get much clearner results.
Check it out for yourself to see how it's done:
Both of the techniques he shows you in the video—cropping out problematic areas while still leaving a lot of overlap between tiles, or fixing distortion before letting Photoshop stitch—are very simple but they produce great results. A really janky looking panorama stitch can look 100% natural after you've applied one or both of these techniques.
For more of McIntyre's tutorials, head over to his website or give his YouTube channel a try.
(via ISO 1200)