'Color Me Book' Turns Your Instagram Photos Into a Personal Coloring Book
We've seen Instagram photos turned into just about everything. Temporary tattoos? Yup. iPhone case? You betcha. Marshmallows? Yes, even that. And now a service called Color Me Book can turn your feed into a coloring book.
The service sprung up just as adult coloring books have taken over and become all the rage. Creator Cory Will told BuzzFeed that this is what inspired him in the first place.
I thought it would be awesome to upload photos and make my own personalized adult coloring book. I was shocked I couldn't find it anywhere […] so I decided to build a website to see what kind of response we would get.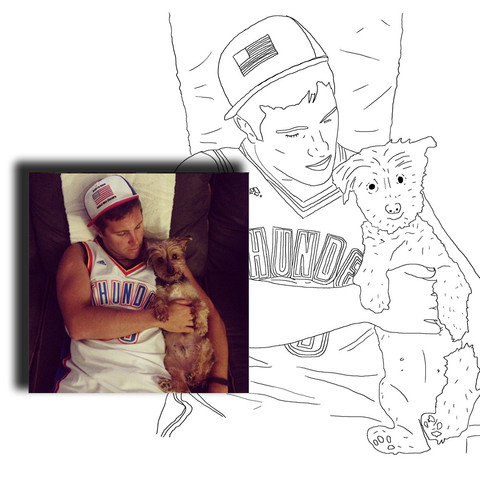 As you might imagine, it's extremely easy. "Simply upload 5 photos or screenshots from Instagram then we hand trace them and create a unique coloring book for you," it says on the site.
Of course, this opens up the potential that you're using someone ELSE's photos to create a coloring book, but Will hopes you won't. "If you use a different [Instagram] account," he told Mashable, "you should know the person you are ordering for."
To check out the service or create your own adult coloring book, click here. You can also buy pre-prepared books from Color Me Book… but where's the fun in that?