Kodak's CEO Uses 35mm Film as His Business Card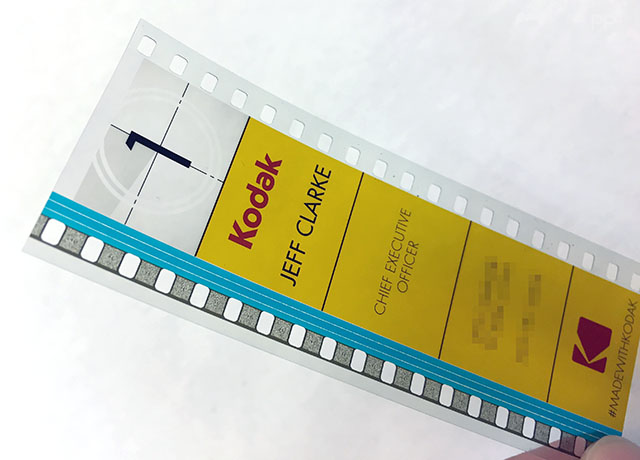 Kodak CEO Jeff Clarke is on a mission to bring film back, and his business card reflects that: it's literally a strip of 35mm film that has his information displayed on it.

Clarke has been handing out the card to journalists at CES 2016, where his company just unveiled a number of new products, including a digital/analog hybrid reboot of the iconic Super 8 camera. And it's not just Clarke with this nifty card: The Verge reports that other executives are carrying them around as well.
At the bottom of Clarke's card is the hashtag #MADEWITHKODAK. On other cards is the URL savefilm.org, a website that documents the "ongoing campaign to protect photochemical film from extinction."
Kodak expects its film business to finally turn a profit again this year, so it looks like Clarke is doing a good job with his mission so far.