Photographer Captures Hilarious Expressions of Dogs Lunging at Treats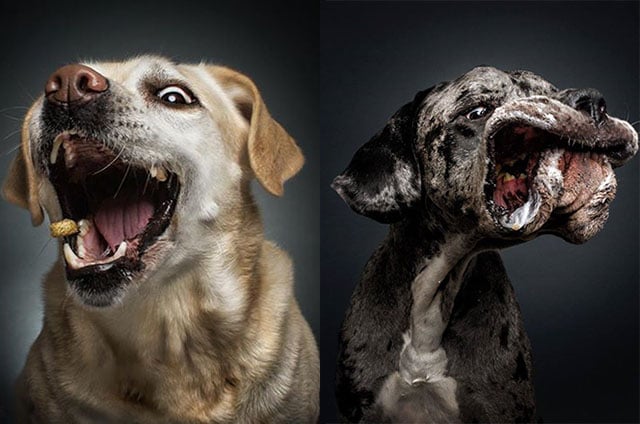 Photographer Christian Vieler of Waltrop, Germany, has been attracting a great deal of attention in recent weeks for his project titled "Fotos Frei Schnauze." It's a series of portraits of dogs frozen in time, captured mid-lunge as they go after treats thrown toward them.

Vieler says his goal is to capture emotion on the faces of man's best friend — feelings such as happiness, desperation, and frustration. He also aims to create heartwarming photos that are one part cuteness and one part humor.
Here are some of the photos Vieler has shared through the project's Facebook page so far:
You can find more of Vieler's dog portraits and stay up to date with this project on Facebook. You can also find the project on its official website, on 500px, and on Instagram.
(via Fotos Frei Schnauze via Bored Panda)
---
Image credits: All photographs by Christian Vieler