E1: The World's Smallest Micro Four Thirds 4K Camera
It's not every day that a startup company launches a new camera to challenge the likes of heavyweights like GoPro and Panasonic, but that's what the Las Vegas-based company Z Camera is doing. It just unveiled the 4K-capable E1, the world's smallest Micro Four Thirds camera that combines the size of GoPro with the interchangeable lenses of mirrorless cameras.


Specs and features in the E1 are impressive, given its petite size. It can shoot cinema-quality 4K 4096×2160 video at 24 frames per second or ultra high-def video at 3840×2160 and 30fps.
The 16-megapixel Micro Four Thirds sensor at the camera's core has "incredible" low-light performance, Z says, and can shoot at 102,400 while maintaining good image quality, thanks in part to 3D noise filtering technologies.
A special companion app, available for iOS and Android, allow users to compose shots and control the camera using their smartphones.
Other features of the E1 include Wi-Fi, Bluetooth, a magnesium camera body, continuous autofocus in both photos and video, a 45-minute battery life for 4K recording, and a 2.5-inch LCD screen on the back.
Here are some sample photos captured with the E1 from this sample shot gallery on Z Camera's website (you can also find a sample 4K video here):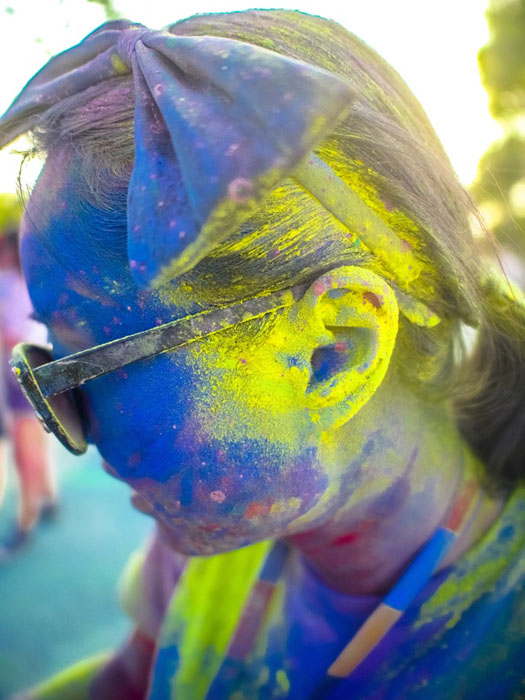 Z's goal is to give the industry a compact, flexible, high-quality 4K camera that doesn't break the bank. The company is planning to sell the E1 for a relatively low price of $699 if/when it hits store shelves.
First, the company is running a fundraising campaign to launch the camera, over on Kickstarter. Z is looking for $42,000 in funding, and early contributions of $449 and up will be rewarded with an E1 camera when it starts shipping in December 2015 (if all goes according to plan).