The Disorienting Beauty of Spiral Staircases in Old Abandoned Buildings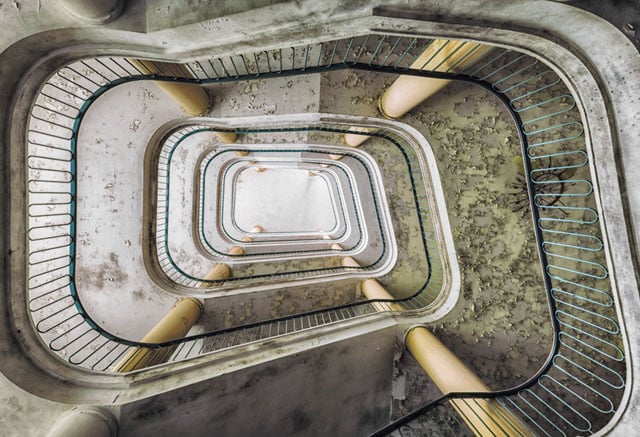 Christian Richter is a fine art architecture photographer based in the small town of Jeßnitz, Germany. A fan of exploring old, abandoned buildings, Richter has often come across tall spiral staircases that look both beautiful and disorienting when viewed from the very top looking down. These staircases form a photo series of his that is aptly titled, "Abandoned Staircases."

Richter tells us that he grew up in East Germany. After the reunification of Germany, many large buildings ended up being abandoned in Richter's part of the country. He began exploring these structures for fun and then began to focus on them years later when he entered the world of photography.
"You must visit many, many buildings to find a great staircase," Richter says. He now travels across Europe in search of them. Once he locates one, he sets up his Canon 5D mark II, 16-35mm f/2.8 L lens, and tripod, and then composes a photograph to focus on the patterns and textures "of impermanence."
Many of the shots are 5 frame HDR photos that have been lightly processed in Lightroom and Photoshop. Here's a selection of the photos so far: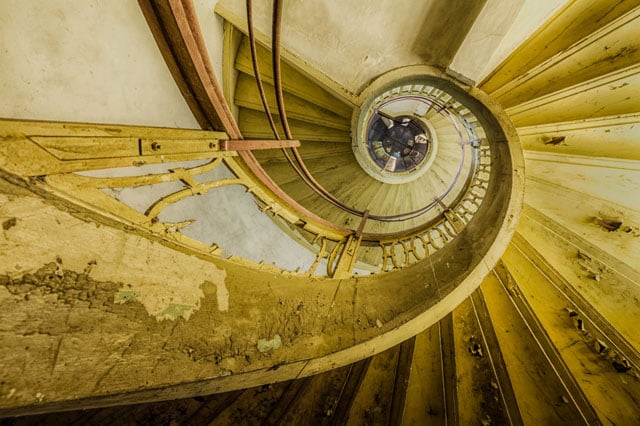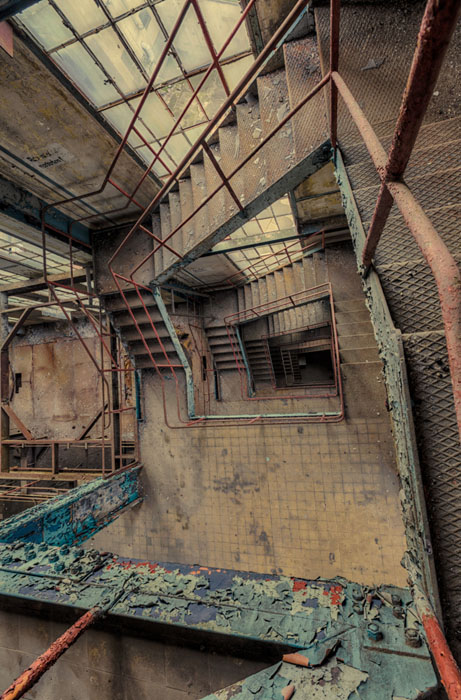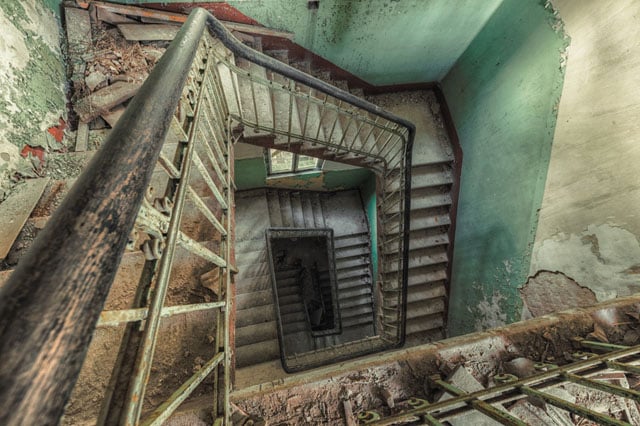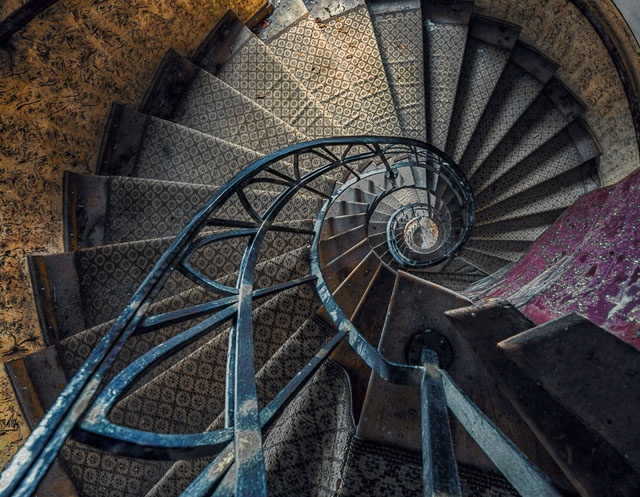 You can check out more of Richter's work by visiting his website.
---
Image credit: Photographs by Christian Richter and used with permission