Project Combines Photos of Abandoned Mills with Lewis Hine's Photos of the Kids Who Worked There
North Carolina-based photographer Tammy Cantrell has been shooting abandoned mills in the Gaston County area for years, but her Not an Exit exhibit/series reveals a part of those mills that no Urbex photo on its own ever will.
By combining her images with Lewis Hine's documentary photographs of child labor, she allows the past to peek out through her photographs and whisper of a harsher time in our history.
In many cases, the textile mills she's photographing are the selfsame mills that Hine himself visited. The now-dilapidated machines the same ones responsible for crushing toes and cutting off fingers of the children whose ghosts peer out of these strange then-and-now composites.
The point of the series, however, goes beyond simply shedding light on a cruel past for its own sake or the sake of creating a powerful photograph. The images, as the title of the exhibit suggests, seek to drive home the point that concealing history is "Not an Exit."
"Through our past we have learned that concealing history is Not an Exit from Truth," writes Cantrell in her artist's statement. "For it shall emerge via something inherited by each generation to illuminate both the past and the future of their lifetime searches: the Torch of Social Justice."
In this case, that torch is lit with the flame of photography, Cantrell's and Hine's both, serving a singular purpose: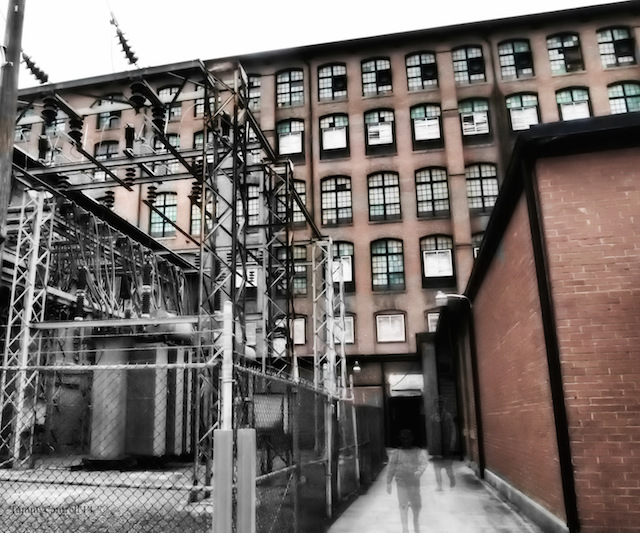 To see more of Cantrell's photography, be sure to visit her website. And if you'd like to learn more about this project, you can find all of the photos and more information about each one at this link.
---
Image credits: Photographs by Tammy Cantrell and used with permission