New Photoshop Trend: Hello Kitty-fying Marvel Superheroes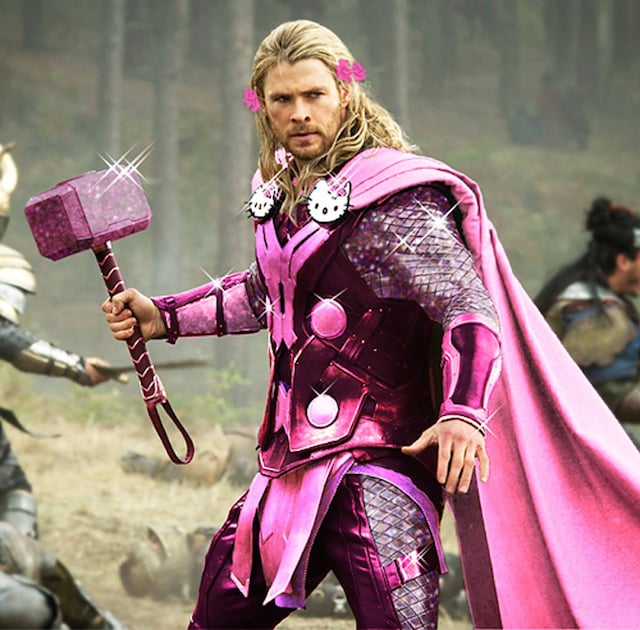 Well, this is certainly one of the more… interesting Photoshopping trends we've seen. Thanks to a brigade of dedicated Photoshop masters on Tumblr, Marvel superheroes are getting the most unlikely of makeovers — Hello Kitty makeovers, to be precise.
Tumblr bloggers and obvious Photoshop gurus Dreamstore, Leeeeeeeeeegooooooooolaaaaaaaaas and Nerdwegian have teamed up and are using their collective creative powers to turn Iron Man, Thor, Hawkeye and other Marvel characters into heroes so sparkly they'd make the characters in a Twilight novel jealous.
Adorned in pink bows, bedazzled arrows and the ubiquitous Hello Kitty logo, The Avengers look like they're about to walk down a catwalk, not head into battle:
Regardless of the silliness involved, the Photoshopped images are actually pretty well done. We're especially fond of Thor's glistening, pink hammer… although Iron Man's pink livery is quite impressive, too. Take a look at a few more of the examples the trifecta of artists have created below: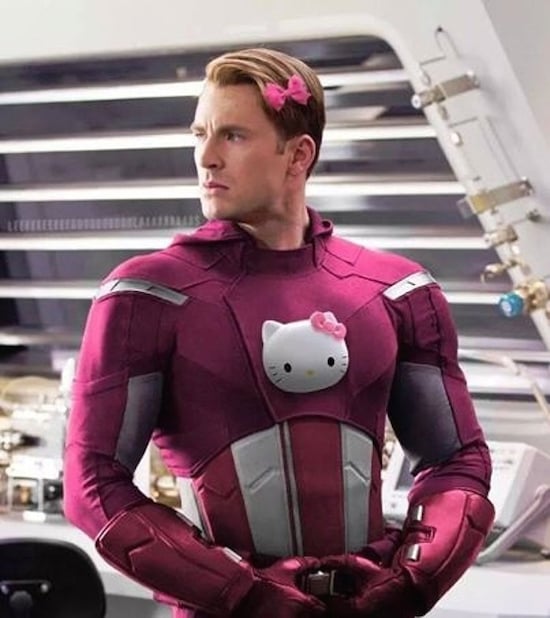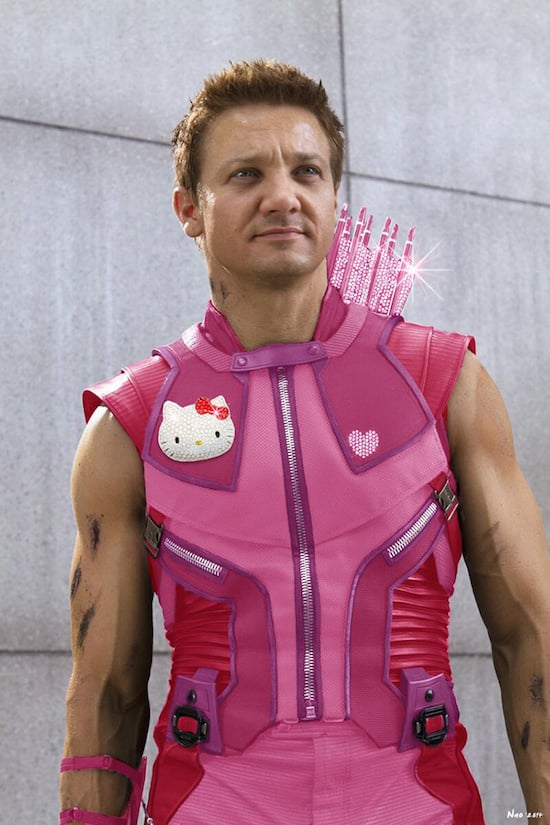 For more Hello Kitty Avengers madness, head over to Tumblr by clicking here.
(via Laughing Squid)