Study Finds 11 Percent of #nofilter Tagged Instagram Photos are Hefe-n Lying
How dare they!? According to a study conducted by Spredfast, 11% of Instagram users posting under the #nofilter tag are in-fact using a filter. At an estimated 8.6 million photos, the collection of fibbing photographers is growing daily.
One of Instagrams most popular tags #nofilter is meant to be a not-so-humble brag that claims your photograph is so good that it, to paraphrase Treasure of the Sierra Madre, "don't need no stinkin' filter." But the study found that 11 out of every 100 people who claim this are lying.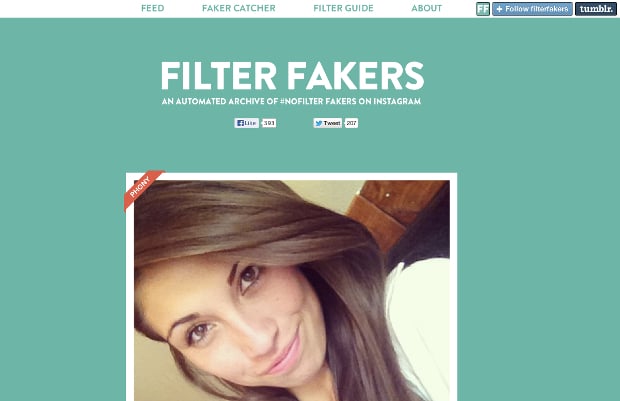 It's worth pointing out that the trend of noticing the #nofilter lie isn't a new one. We've even featured a site called Filter Fakers, a Tumblr dedicated to calling out the lying photo-sharers.
No matter how much calling out gets done though, the effort seems futile. Just keep in mind that for every ten #nofilter Instagram photos you see, statistically-speaking, one of them is a filthy lie.
(via Business Insider)