Breathtaking Microscope Photos of Moth & Butterfly Wings
The thing about nature is that, if you look close enough at just about anything, you're bound to find a beauty and symmetry that defies description. In the case of Linden Gledhill's microscope photos of butterfly wings, he simply discovered another level of beauty in something that already captures many of our imaginations.
A rainbow of colors and myriad textures greet you in Gledhill's Butterfly wings Flickr set — each photograph more ethereal and alien than the last.
But don't take our word for it, take a look for yourself: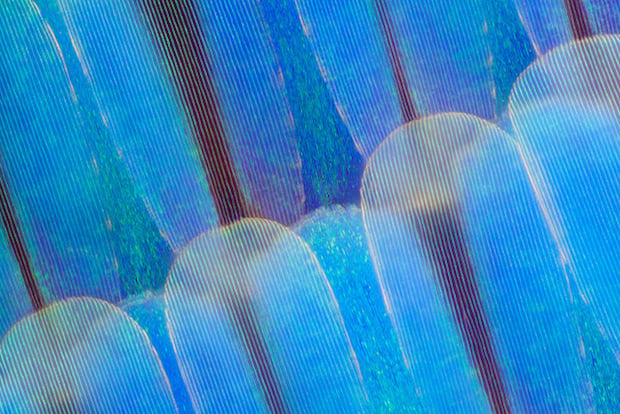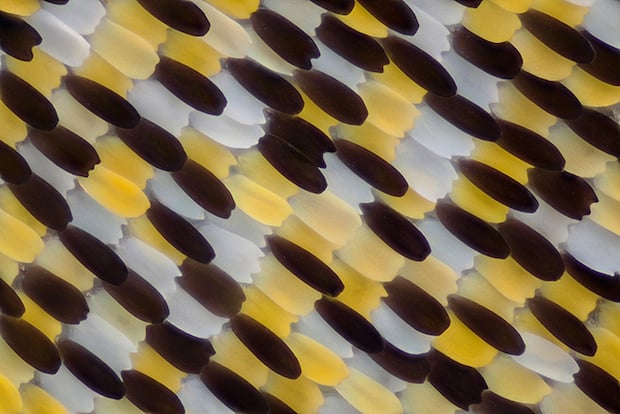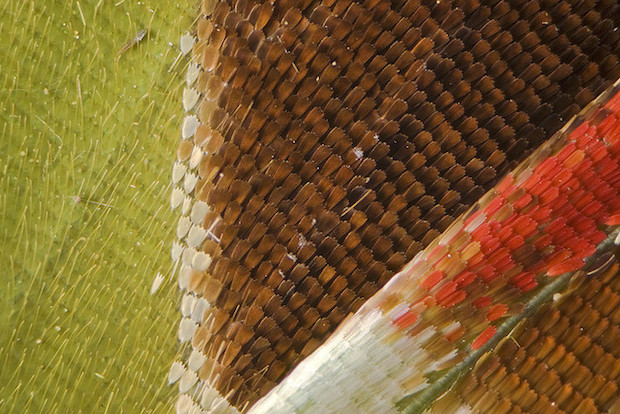 Speaking to the Huffington Post, Gledhill explained that he first began taking macro photos of butterfly wings using a standard camera "fitted with old microscope lenses on extension tubes," but as the series has expanded so has his gear selection.
Now he uses an Olympus BH-2 microscope fitted with LED lighting, a high speed flash and a StackShot drive that makes taking the focus stacked images much easier.
"A microscope lens has a very shallow depth of field so this is where the Stackshot drive helps to automate the whole image taking process as it has the ability to step sequentially through very tiny steps, say two micrometers, in between each picture," he explained to HuffPo. "It often needs 80 or so individual pictures to make up one final image using a process called focus stacking."
To see many more of these beautiful images or follow along as he captures and uploads even more, be sure to head over to Gledhill's Flickr stream by clicking here.
(via Huffington Post)
---
Image credits: Photographs by Linden Gledhill and used with permission.