'Face Cartography' Captures Portraits at a Whopping 900 Megapixels
Using an industrial–strength robotic arm, custom software, a Canon EOS Mark ll and a 180mm macro lens converted into a telecentrical lens, Swiss photographer Daniel Boschung has created an automated portrait machine. Made to map out "Face Cartography", the machine and resulting images capture incredibly detailed and hyperrealistic photographs of subjects.
Every resulting gigapixel portrait consists of around 600 shots, resulting in a mind-blowing 900-megapixel image. At this level of detail, each portrait seems to bring to life every topographical detail of the human face. Pores turn into sinkholes, 5 o'clock shadow turns into a forest of saplings and wrinkles rise and fall like canyons and mountains.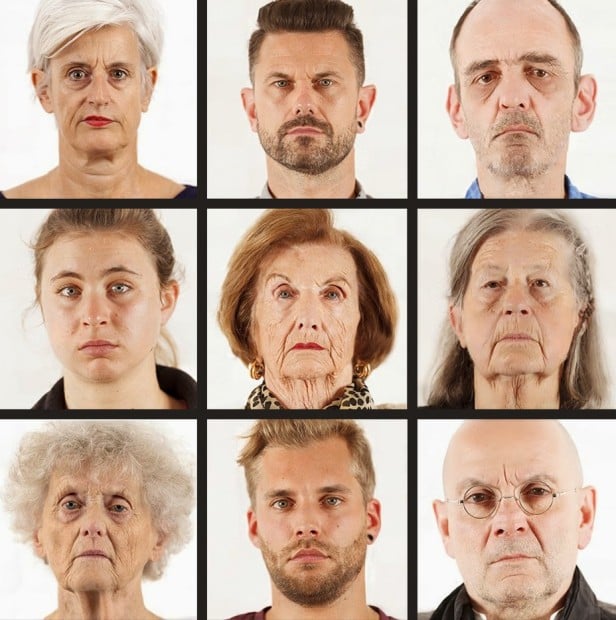 With it being an automated process, the session isn't a short or easy one and leads to some interesting results as Boschung himself notes:
Emotions are completely missing. Emotions show up only briefly while Macro photography takes half an hour. The person has to stay motionless while being photographed by the robot
The gallery on his site links out to a version of the photograph that allows you to zoom in on every detail if you'd like to take a look for yourself. Each portrait offers a unique journey as you travel across the various facial landscapes of individuals ranging in age from teens to senior citizens.
Between the lack of emotion, the detail in the images, and the overall result of the photos, it certainly flips the definition of "portrait" as we know it on its head. Curious to hear your thoughts on the project and resulting photos. Let us know below!
(via ISO 1200)
---
Image credits: Photographs by Daniel Boschung