Nikon Finally Pulls Back the Curtain on the D4s: A Less Noisy, Faster Version of the D4
We've had teasers, we've had spec leaks, we've had image leaks and we've had more (ultimately inaccurate) spec leaks. And now, finally, we have an official announcement: the Nikon D4s has arrived.
Being that this is the D4s and not the D5, it's not a complete overhaul by any means. But the improvements between the D4 and its successor are significant.
Inside you'll find a new 16.2-megapixel sensor that is more capable in low-light (quite a claim given that the D4 was already a low-light powerhouse), an EXPEED 4 processor that is supposedly 30% faster and a revamped autofocus system that should make it difficult NOT to capture a crisp picture. The camera can also now shoot 1080p video at 60fps.
As mentioned above, the main improvements here have to do with low-light ability and speed.
The sensor can now deliver 12bit uncompressed images from ISO 100 all the way up to 25,600. When you crank the ISO up to 11 (aka. Hi4) the camera can produce images at a lets-turn-night-into-day ISO setting of 409,600. And it does all of this with less noise than the D4 — supposedly generating images at ISO 1600 with the same amount of noise as the D4 at ISO 800.
In addition to that 30% increase in overall speed the new processor allegedly delivers, Nikon has also upgraded the AF system for both photos and video. A new Group AF setting can track five points simultaneously to make sure that a moving subject stays in focus at all times, while the AF algorithms themselves have been "thoroughly recalibrated" to ensure that no matter how abruptly that cheetah or sports star changes directions at a full sprint, they'll stay in focus.
Here's a closer look at the camera from all angles: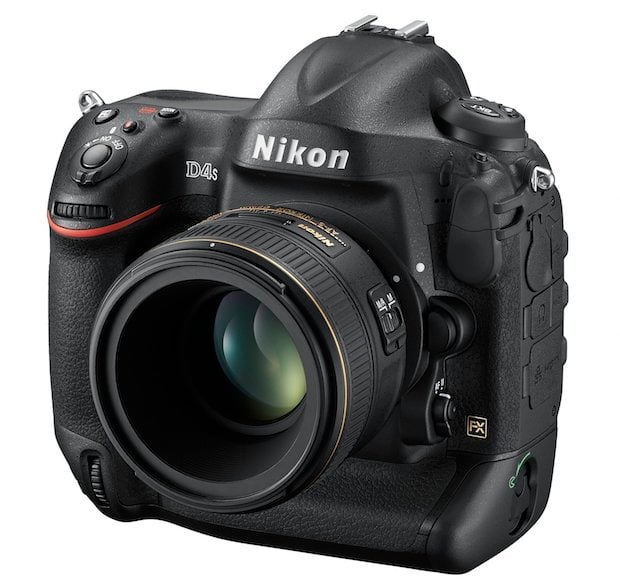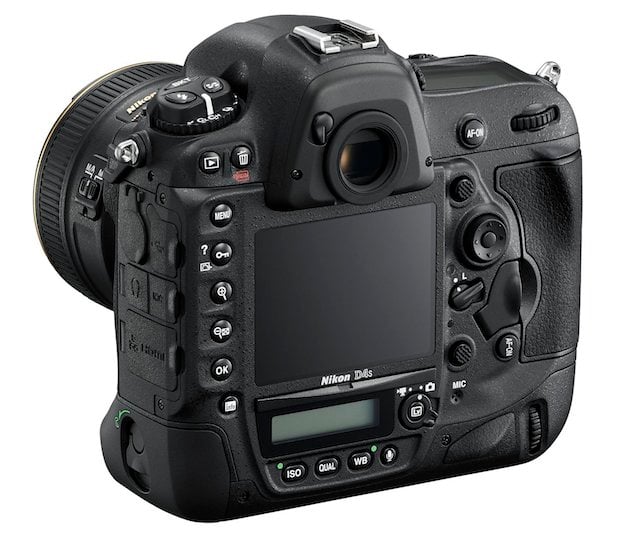 That's really it when it comes to substantial improvements. The only other thing worth mentioning is that the camera now packs a more powerful battery, which adds a negligible amount of weight and, hopefully, not negligible amount of battery life. Expect to get 3,200 shots in single shot mode or 5,960 in continuous.
The D4s will make landfall on March 6th for the hefty-but-expected price of $6,500 (pre-order here). If you'd like to learn more, head over to Nikon's Press Room by clicking here.