Hasselblad to Launch 'World's First CMOS Sensor Medium Format Camera' in March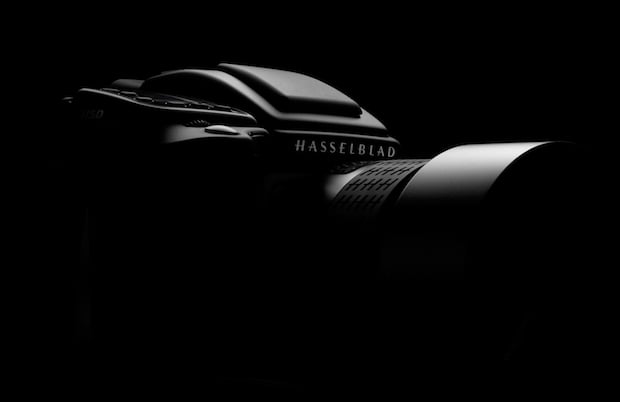 Every announcement out of Hasselblad recently has had the model names Lunar or Stellar attached, and as such has been more mockery than announcement. We'll be honest… we're not really Hasselblad's target market where those cameras are concerned.
But Hassy has something new for us, and it's not a Sony dressed in Hasselblad clothing: it's 'the world's first 50MP medium format CMOS sensor camera.'
The camera will be called the H5D-50c, and we officially became aware of its existence this morning when Hasselblad released this teaser image alongside a short press release:
According to the PR, the CMOS sensor will give the 50c a faster capture rate, multi-shot capability, longer shutter speed capability and 'much greater ISO performance.' That last point in particular is very interesting, as the terms high ISO and medium format don't frequently go together.
Speaking of the new camera's appeal, Hasselblad Product Manager Ove Bengtson explains:
We believe this will provide a highly compelling option for professional photographers who prefer a more versatile camera that enables them to immediately embrace a wider range of photo-disciplines but still encapsulating the exceptionally high-end image quality associated with Hasselblad.
No pricing information is available as of yet — that info will arrive in March when the camera officially hits stores — but expect this one to go for a pretty penny or two. For more info, head over to the Hasselblad website by clicking here.